Mixing work and tourism at Royan is now possible! In Charente-Maritime, services and infrastructures making it possible to meet the growth in demand for work are being developed at the Destination Royan Atlantique.
What is work?
This new way of life seeks to combine, in the same resort and sometimes the same day, remote work and leisure. It was the independents, who were freer in their movements, who were first won over. After 2020, the health crisis changed the game. Now, more and more employees practice the workation with the approval of their employer.
A videoconference in the morning, the beach in the afternoon. Two atmospheres that it is now possible to alternate in a few hours thanks to the workation. This new trend appeared in California about ten years ago. Its name alone sums up the principle of this new way of working, an American way of life. It is the mixture of two a priori antinomic terms: "work" and "vacation".
In recent years, the relationship to work of many workers has been disrupted. Despite appearances, this mixture of genres predates the pandemic. In the United States, the concept of workation was born from a state of mind, that of "digital nomads". This rather young and trendy public has decided to exploit all the possibilities offered by digital tools to work remotely. The goal is to stay mobile, roaming from city to city, to do tourism and opening up to the world.
Workation, a growing trend in France
This model ended up crossing the Atlantic and gained its first followers in Europe, first among the self-employed. They found in the work/holiday complementarity a way to rebalance their way of life. Legally excluded from the system of paid holidays, freelancers and self-employed managers thus seize the opportunity to treat themselves, far from their region of origin, to leisure time without putting their business on stand-by.
This desire for freedom now extends to employees, anxious to push the flexibility of telework as much as possible to overcome time and geographical constraints. The French converted to workation would be twice as numerous today as before 2020. A sign that the idea is gaining ground. The most avant-garde employers try the experiment, even if it means setting clear protocols to minimize the risks. They want to prevent certain abuses and avoid a total loss of contact with their employees.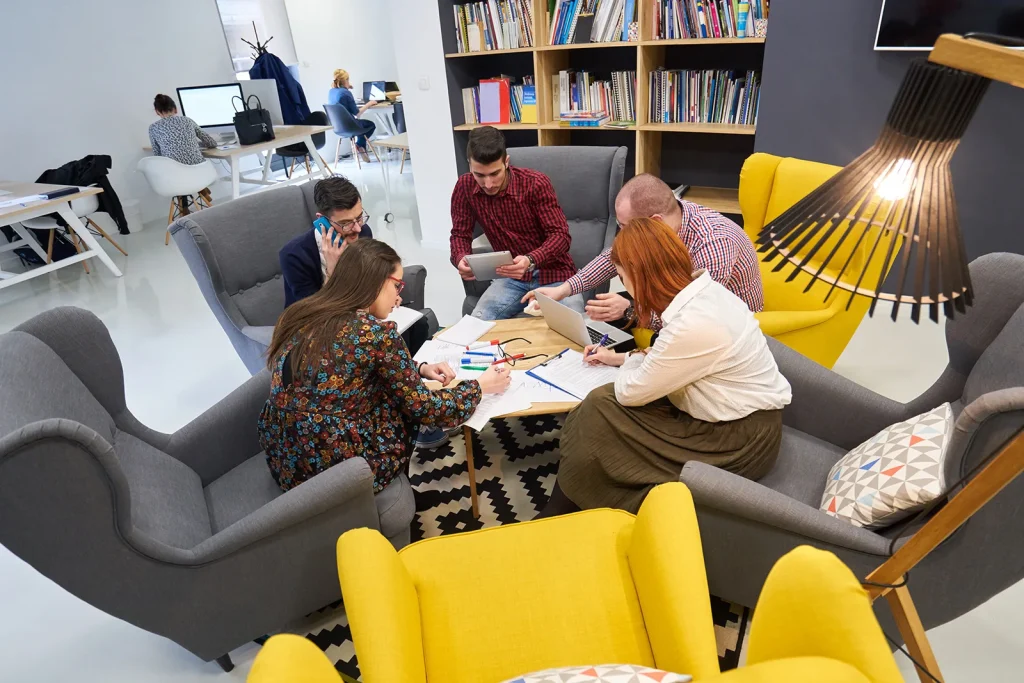 Workation in Royan: coworking spaces are developing
Vacation resorts, in the mountains, by the sea or in the countryside, are equipping themselves to meet this demand. As early as 2015, a survey anticipated a population of 1 billion "digital nomads" in the world by 2035.
Turnkey tiers lieux, some of which are already being baptized "workstations", are setting up in and around seaside resorts in the form ofcoworking spaces (+60% in France since 2019). These infrastructures are also sometimes specially dedicated to these ultra-connected mobile workers. A wifi hotspot, a bar, a hotel room, a youth hostel, a guest house are enough to keep the digital nomad happy.
On Destination Royan Atlantique, near the beaches, open offices, conducive to meeting people, rub shoulders with places equipped for idleness and recreational activities. These coworking spaces have offices, meeting rooms with all necessary additional equipment : wifi, printers or video projectors. Beyond offering a friendly atmosphere, they allow workers to develop their network.