With 100 km of coastline, two estuaries and many bodies of water, Destination Royan Atlantique is an ideal spot to tease the fish. The time of a stay or simply the weekend, fishing in Royan is a return to basics, closer to nature. Confirmed fisherman or amateur of new activities, we practice a reasoned fishing. Immersion in the most beautiful fishing spots of the territory.
Fishing in Surfcasting
Fishing in surfcasting is practiced from the beaches. Equipped with specific equipment, we cast long distances in the waves to capture various fish. THE confirmed fishermen bait frank or speckled bass, lean, turbot, sole. This fishing technique requires close observation of the natural elements that surround us: tidal coefficient, wave strength and water color.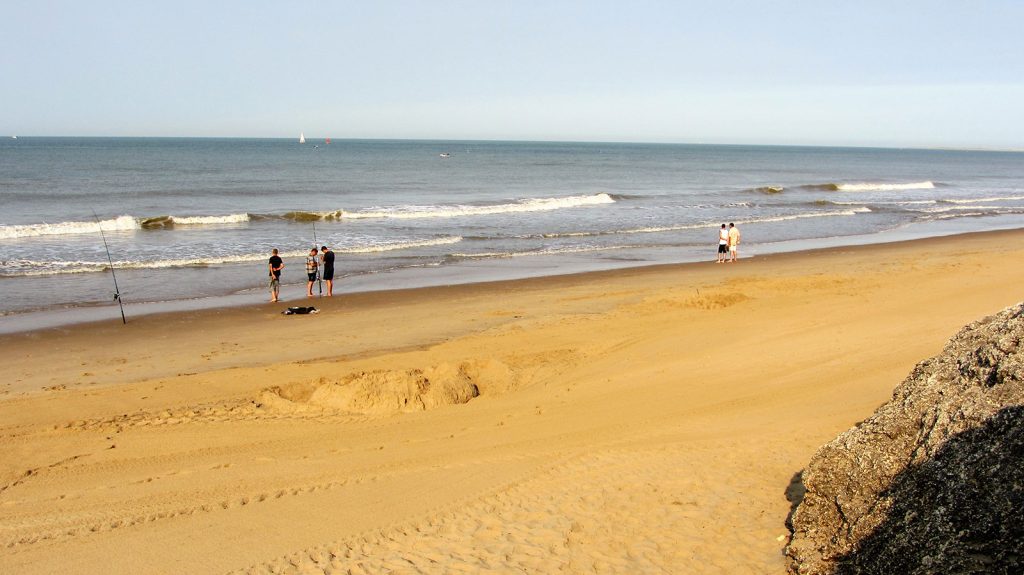 À rising tide, the practice of surfcasting offers a unique framework on most beautiful beaches of the territory :
the Grande Côte in Saint-Palais-sur-Mer: direct access from the beach car park
La Pointe Espagnole at La Tremblade: car park, 10 minute walk
La Coubre lighthouse beach in La Tremblade: La Coubre car park, 15-minute walk
Les Vergnes in Meschers-sur-Gironde: direct access from the car park
Suzac beach in Meschers-sur-Gironde: direct access from the car park
Fishing at sea
With its diversity and its 100 km of coastline, the coastline offers beautiful fishing spots in perspective. Sea fishing allows you to spend a privileged moment on a boat. A guaranteed change of scenery during a sea trip! We sail in the waters of theGironde estuary or south of the Banc de Cordouan and its mythical lighthouse. Departure of ports of Royan or La Palmyre.
Many sea ​​fishing trips are organized with local guides.
Fishing in fresh water
Freshwater fishing can be practiced all year : canals, ditches, ponds, marshes and bodies of water. The species of fish differ according to the chosen spot: pike, zander, carp, trout... Want to contemplate nature, we position ourselves on the banks of Seudre and its many channels.
A brief overview of freshwater fishing spots:
The canals of the Marais de Saint-Augustin: you can find the famous crayfish there
Lande lake in Saujon
The cut in Saujon
The Pond Farm in Mornac-sur-Seudre
Lac Raymond Vignes in Saint-Palais-sur-Mer
Enlias lake and Briqueterie pond in Saint-Georges de Didonne
Body of water in the Town Hall Park in Vaux-sur-Mer
Body of water of the Metairie in Royan
Pond in Brie-sous-Mortagne
At the edge of the lakes, rue Monplaisir – Les Mathes
Before starting, we think of bringing the compulsory fishing license.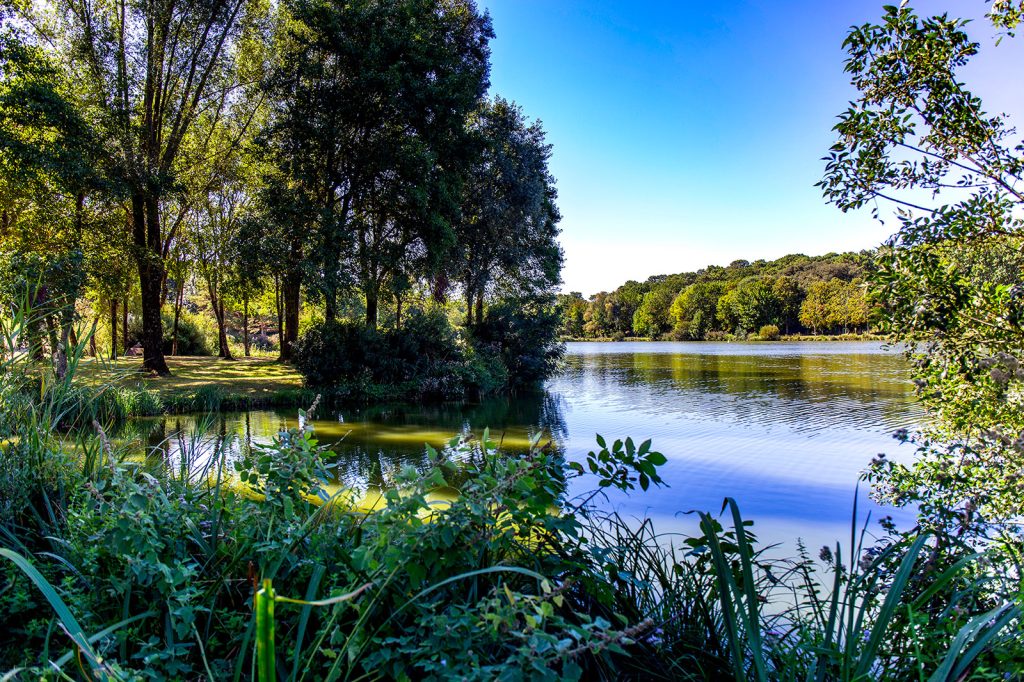 Where to buy your fishing license and find bait?
SEUDRE FISHERIES DEPARTMENT
1 rue de la Tartane 17200 ROYAN
+05 (46)23 86 11 XNUMX XNUMX
bgpeches@orange.fr
(fishing card and bait)
AAPPMA – Approved Association for Fishing and Protection of Aquatic Environments Seudre Atlantique
27 Quai Jules Dufaure 17600 SAUJON
+05 (46)22 32 51 XNUMX XNUMX
(fishing card)
AT THE END CAP
25 rue Pierre Loti 17200 ROYAN
(fishing card and bait)
GREEN RANGE
4 rue de l'Ilate 17600 SAUJON
+05 (46)02 83 34 XNUMX XNUMX
(fishing card)
SEA COUNTER
2 rue de la Corderie 17390 LA TREMBLADE
+05 (46)36 01 79 XNUMX XNUMX
(bait)
A reasoned fishing
Here we practice a reasoned fishing, we sometimes don't hesitate to let go. Nature and fishing lovers, we take note of all the regulatory information before going fishing in Royan.