It's raining, ideas!
With more than 2150 hours of sunshine per year, Destination Royan Atlantique is the holiday destination par excellence. We take advantage of the heat of the sun's rays to land on one of our 34 beaches, we benefit from the large natural spaces to breathe deeply. It may happen that the sun is not always there during your stay. The whims of Mother Nature should not affect your good mood during the holidays. What to do when it rains in Charente-Maritime ? We offer you the best activities for rainy days in Royan and its surroundings.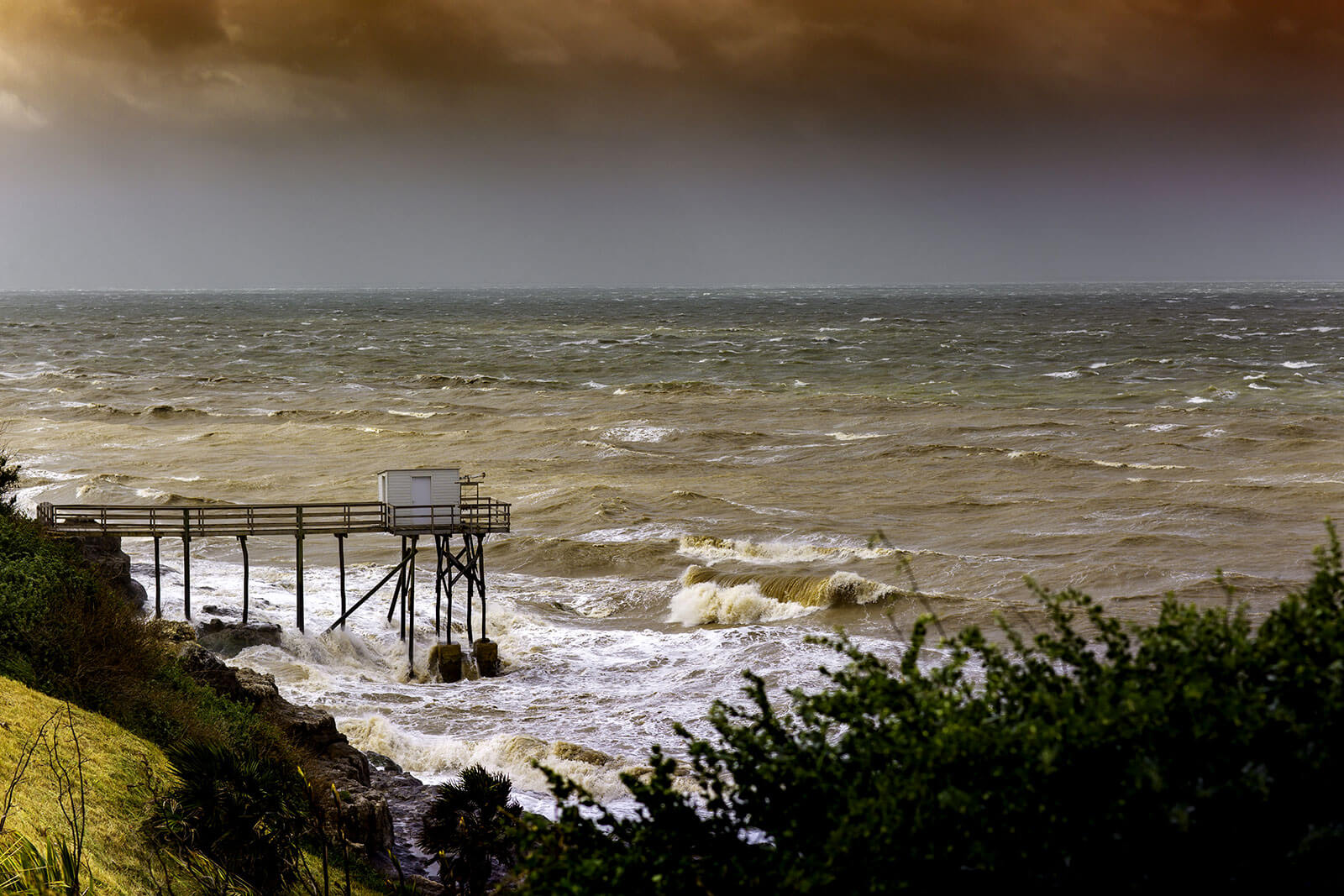 Indoor activities
The country of Royan is full of activities that can be practiced during a light shower. We can challenge ourselves by making our logic work in one of our escape games. As a team, we solve puzzles using clues to uncover the plot.
In bad weather, the Family Fun Park in the town of Meschers is the ideal place to spend an afternoon with family or friends. This indoor leisure area offers a multitude of activities: bowling, trampoline, laser tag and cinema. In Saint-Sulpice de Royan, the Pirate Park offers an indoor play area for the great pleasure of children.
Movie showings
"It's raining on Royan" could be the title of a film. Be the actor of your vacation and don't let a little drizzle disrupt the day's program. In Destination Royan Atlantique, we take advantage of a downpour to make a canvas. Our dark rooms are numerous on the territory. With or without popcorn, you are sure to find the movie that suits you.
Visitor sites and museums
When it "wets" in Charente-Maritime, it's an opportunity to grow and learn a little more about the country of Royan. We discover the history, sometimes very old as in Fâ site in Barzan or even when visiting troglodyte dwellings in Meschers-sur-Gironde. We let ourselves be surprised by the richness of the architectural and also gastronomic heritage with the visit of the cellars to learn more about the production of Cognac.
Local history is summed up in the museums of the destination. In Mortagne-sur-Gironde, we learn a little more about the past of the town. In Talmont-sur-Gironde, learn about the different fishing techniques in the Gironde estuary.
Pools and hot tubs
Do you miss the pleasures of the beach? Want to take a dip? We are heading towards aquatic spaces of the country of Royan. There are two structures on the destination to enjoy the joys of swimming. The municipal swimming pool of Royan and the aquatic area of ​​La Lande in Saujon will be an alternative to seaside pleasures. Need to relax ? We opt instead for one of our spa and wellness areas.