The music festivals are perfect events to enjoy the summer with family or friends. In Charente-Maritime, it is possible to enjoy good music outside the festival of the Francos.
If you are looking for a holiday destination offering a variety of music festivals, then Royan Atlantique is the destination for you. With its fine sandy beaches, sunny climate and numerous musical events, Royan Atlantique is an ideal place for music lovers and music lovers of all kinds. We reveal our top 6 music festivals this summer at Royan and its surroundings.
Our top 6 music festivals this summer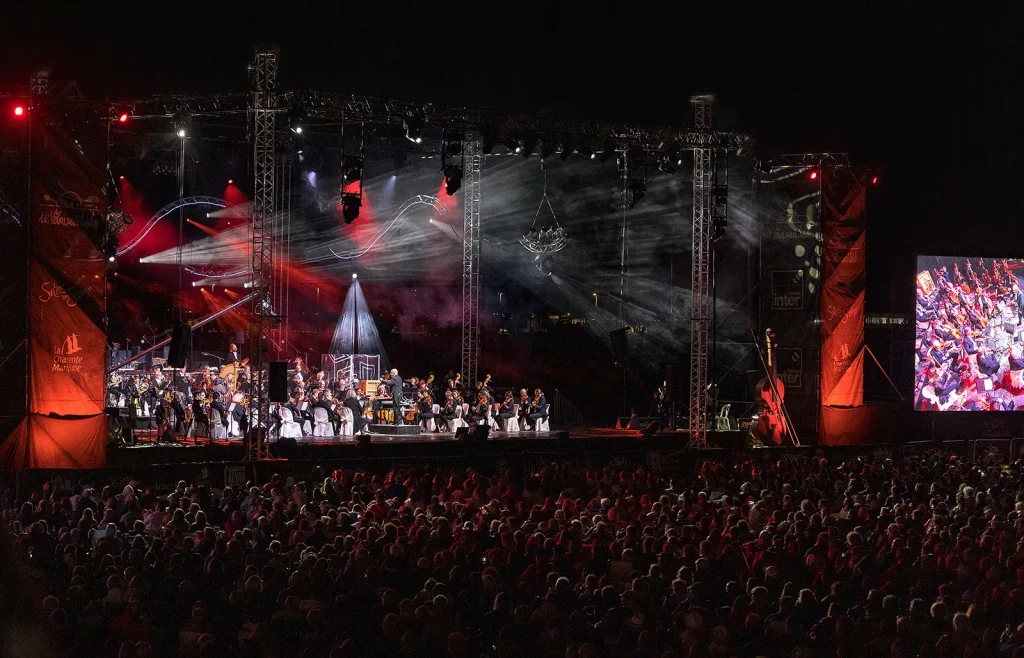 1. A violin on the sand
Every year, at the end of July, Un Violon sur le Sable takes place. This classical music festival has invaded Grande Conche beach in Royan for more than 30 years. Spectators are invited to spread out their towel and sit on the beach to listen to the melodies of the orchestra installed on a stage overlooking the seaside. This is a unique event that attracts thousands of visitors every year.
2. Festivals
This is THE free contemporary music festival in Destination Royan Atlantique. It takes place every year in the park of the town hall of Vaux-sur-Mer. This festival brings together a wide variety of local and even international artists. We promise you a friendly atmosphere in a natural place.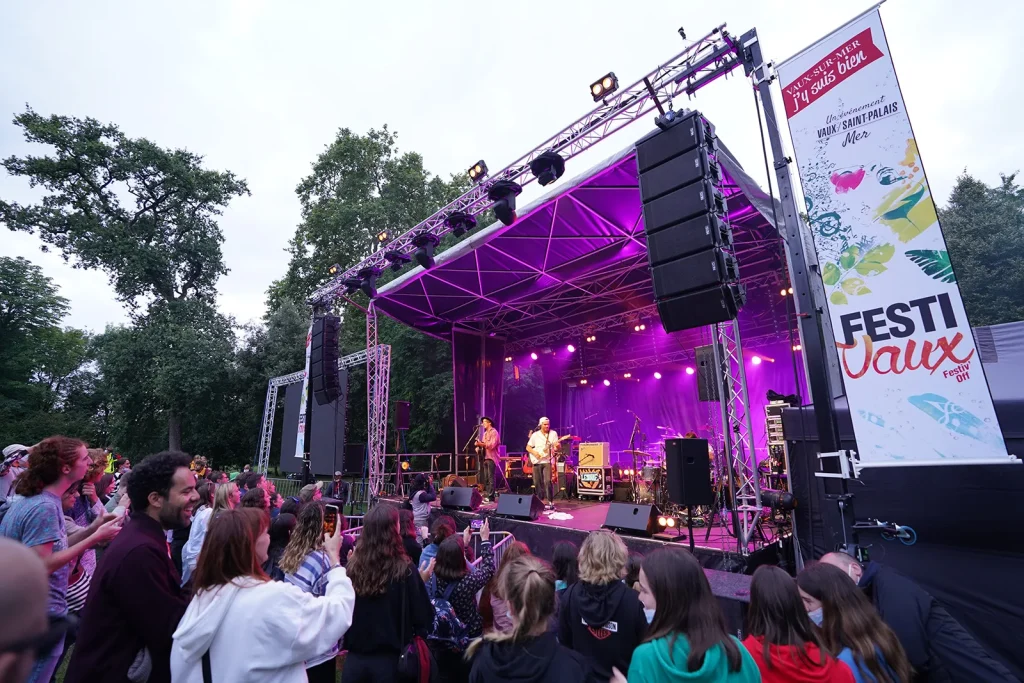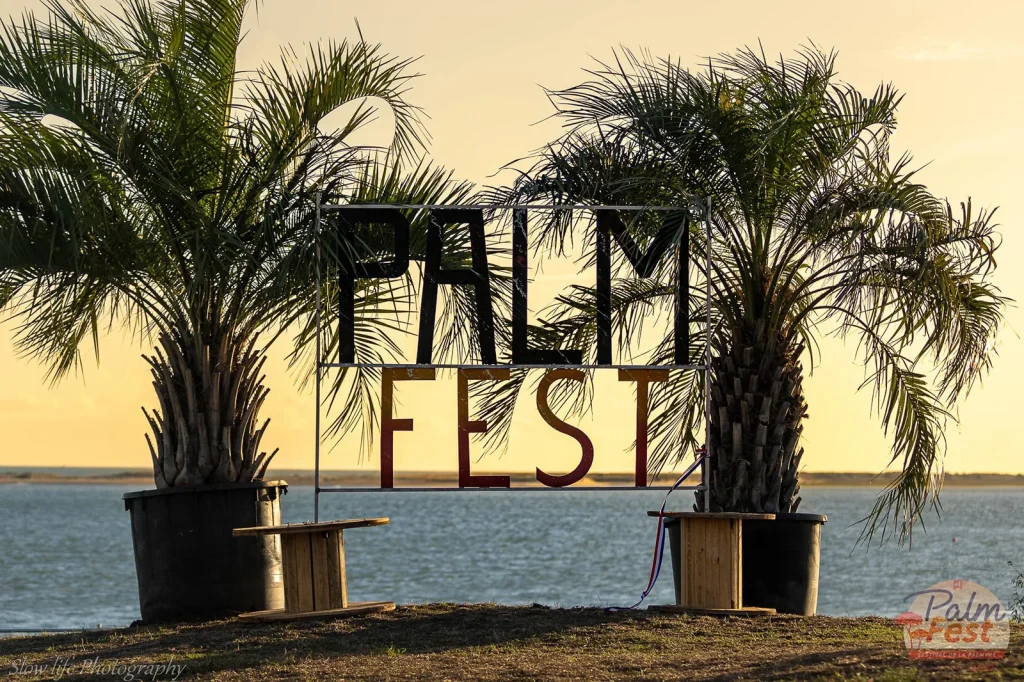 3. Palm'fest
It is the latest of the festivals on the Royan coast. Next September, the Palm'fest will inaugurate its 3e editing. In a setting of choice, the sublime point at La Palmyre, the festival offers an eclectic program over three evenings of concerts. In the heart of the bay of Bonne Anse, the festival welcomes internationally renowned artists and groups. We enjoy 3 days of music and celebration in an idyllic setting by the sea.
4. Electronic sands
For its second edition, the festival "Les Sables Electroniques" gives pride of place to electronic music. It is the only festival feet in the sand. For 3 days: workshops, activities and DJ-Set follow one another on the Vergnes beach in Meschers-sur-Gironde. Between cliffs and forest, we take advantage of the natural setting that is offered to us while dancing on the beach.
5. Flyin' club festival
Electronic music lovers will be delighted. On August 5th and 6th, the Flyin' Club Festival takes up residence on the Esplanade du Concié in Saint-Palais-sur-Mer. Nestled in front of the ocean, this festival offers a unique experience where music and the natural beauty of the environment combine to create a magical atmosphere.
6. World Music and Gastronomy Festival
This marks the 29th year of existence of this festival. The World Music and Gastronomy Festival is a delicious fusion of different cultures. Once again this year, we meet on the Esplanade du Concié, in Saint-Palais-sur-Mer, to savor 2 days of music while accompanying this experience with a meal of delicacies from all over the globe.
Our practical tips for enjoying festivals
Participating in a festival is a unique and exciting experience, but for everything to go well, it is important to prepare properly. We reveal our practical advice to you to make the most of your favorite festival.
The essential first step is to buy tickets in advance. Festivals are often very popular and tickets can sell out quickly, so it's important not to wait until the last minute to buy them. By booking your tickets in advance, you can also benefit from reduced prices.
It is also recommended toarrive early at the festival site. It is therefore important to be there from the start to have time to discover all the stands, food-trucks and find a good place to make the most of the festival.
Also, it is essential to protection from the sun and insects. For this, it is important to wear your sunscreen, mosquito spray, a bottle of water and a headgear to protect yourself from the sun. Don't forget to take rain gear in case of bad weather.
Finally, it is recommended to book accommodation in advance to avoid any stress or unforeseen events. Festivals are often very crowded events, so it's important to make sure you have a place to rest and recharge during the festivities.
If you are looking for a vacation where you can enjoy the music, the beach and the sun, then the Destination Royan Atlantique is the perfect place. With its incredible music festivals, Royan Atlantique is an essential destination for all music lovers.
So, book your tickets now and get ready to dance and sing all summer long!