Questions about tourism in Charente-Maritime? The Tourist Office is there to answer them. Our team is available all year round in the 17 Tourist Information Offices in the area.
Our goal: to inform you and help you organize your holidays in Royan and Destination Royan Atlantique.
Are you looking for a holiday rental in Ronce-les-Bains, a hotel in Saint-Palais-sur-Mer or a campsite in La Palmyre? Do not hesitate to ask us for advice.
Our tourist information offices
---
5 GOOD REASONS TO MEET US AT THE TOURIST OFFICE
1. WE ENTRUST OUR GOOD DEALS TO YOU AS ADVISORS AND ALSO AS RESIDENTS
Your vacation is different depending on who you are. As a couple, with family or friends? Early riser or late sleeper? Sport or idleness? Culture or nature? Urban beach or Atlantic coast? Oyster marshes or vineyard hillsides? Romanesque heritage or 50s architecture? Whether it looks like you or surprises you, we help you build your stay!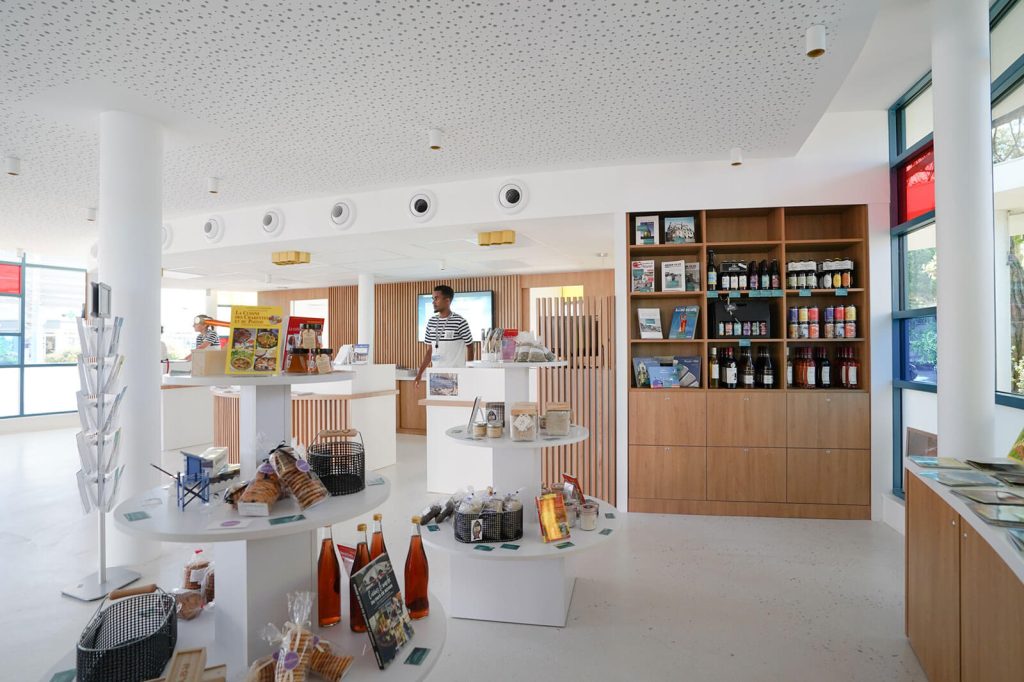 2. WE SEND YOU OUR IDEA BOOKLETS SO YOU WILL NEVER MISS IT
There is a choice with us. So we have identified, themed and classified it in our 4 notebooks (Visits and heritage, Outdoor activities, Leisure and outings, Gastronomy and local produce). All you have to do is leaf through them to organize your days! To be even better equipped, we also provide you with: city maps, tide times, "boating & sliding" map, hiking map, guides to summer events, etc.
3. WE REVEAL OUR SECRETS ON A GUIDED TOUR TO GO WHERE YOU DIDN'T HAVE IMAGINED
Our storytellers and our tour guides have more than one revelation for you. Hidden corners, forgotten legends, encounters from the past: they will open your eyes to what you cannot see alone. On an urban visit or a nature outing, you will be among those who know the slightest anecdote on the subject.
4. WE OFFER A TICKET SERVICE TO SAVE TIME
If you like queuing, arriving at the ticket office to realize that there is no more space, rushing on D-Day and wasting time, then our ticketing service is not for you. For everyone else, we're here to make your life easier!
5. WE OPEN THE DOORS OF OUR BOUTIQUE TO YOU TO FILL UP WITH SOUVENIRS
Local products, children's games, collection of posters bearing the image of your favorite corner... Our culture is expressed through various gifts to unearth in the office. Leave with memories to bring a little of us home!
BONUS: IN SEASON, WE COME CLOSER TO YOU WITH OUR WELCOME OUTSIDE THE WALLS
In summer, you no longer have to pass the door of our offices to come and meet us. We open our cabins, we take out our scooters to advise you in the sun and in the open air. Thus, we are where you walk, where you enjoy your vacation. Our exchanges are even richer and more personalized.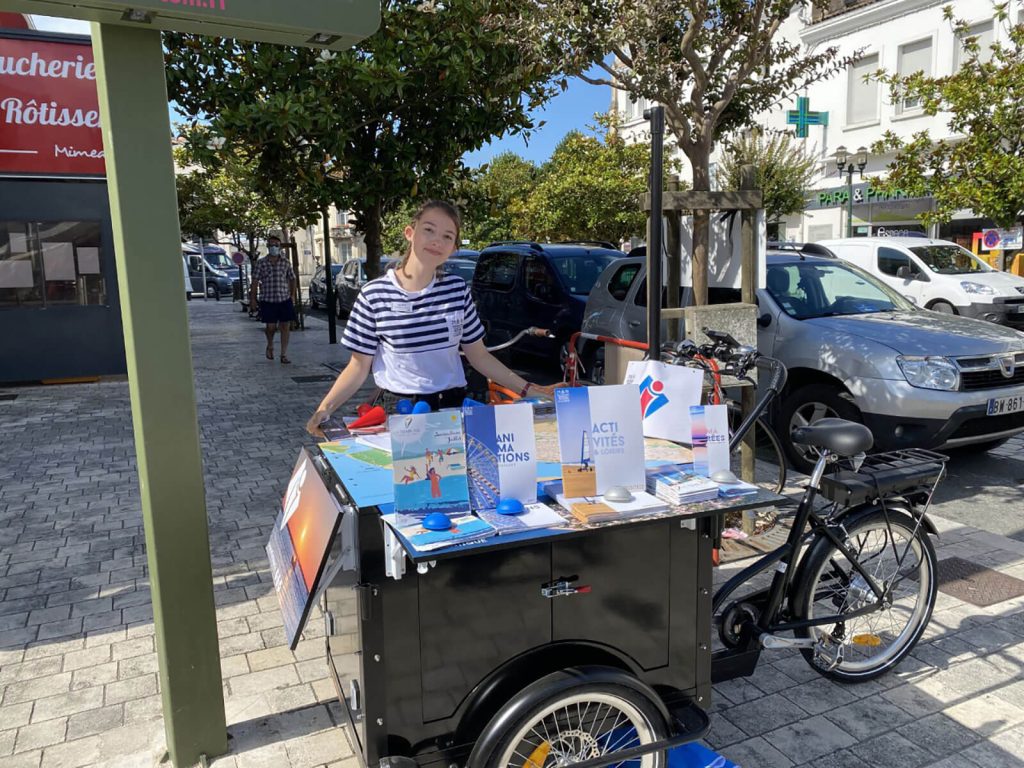 ---
procedures and labels