Over the past few years, tourists' expectations in terms of short stays have evolved considerably. Many people yearn to escape from their everyday life. They opt for short stays focused on nature and relaxation. This trend is due to a growing need to disconnect and return to basics.
Today's tourists are increasingly aware of the impact their travel has on the environment and are looking to travel more responsibly. With all its natural treasures, Destination Royan Atlantique is an ideal place for lovers of short nature stays in Royan and its surroundings.
Our natural nuggets in Destination Royan Atlantique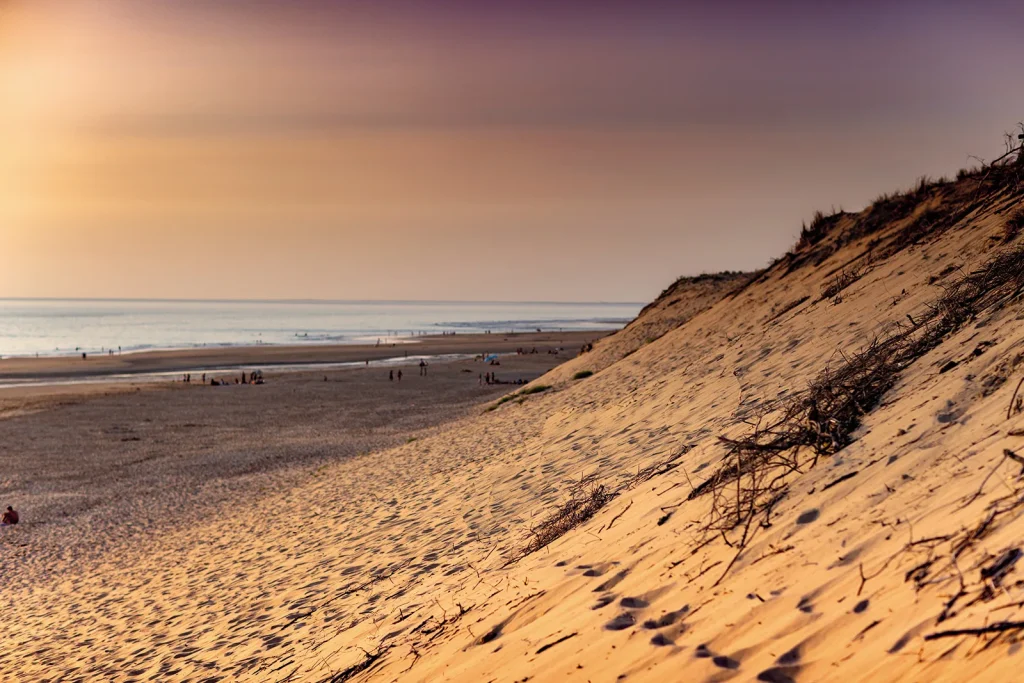 our beaches
Fullerenes beaches from the country of Royan constitute an undeniable natural asset for the territory. Whether urban, natural or wild beaches, the Destination of Royan Atlantique offers a unique setting. With a variety of beaches to discover, every visitor can enjoy the Atlantic coast in all its glory.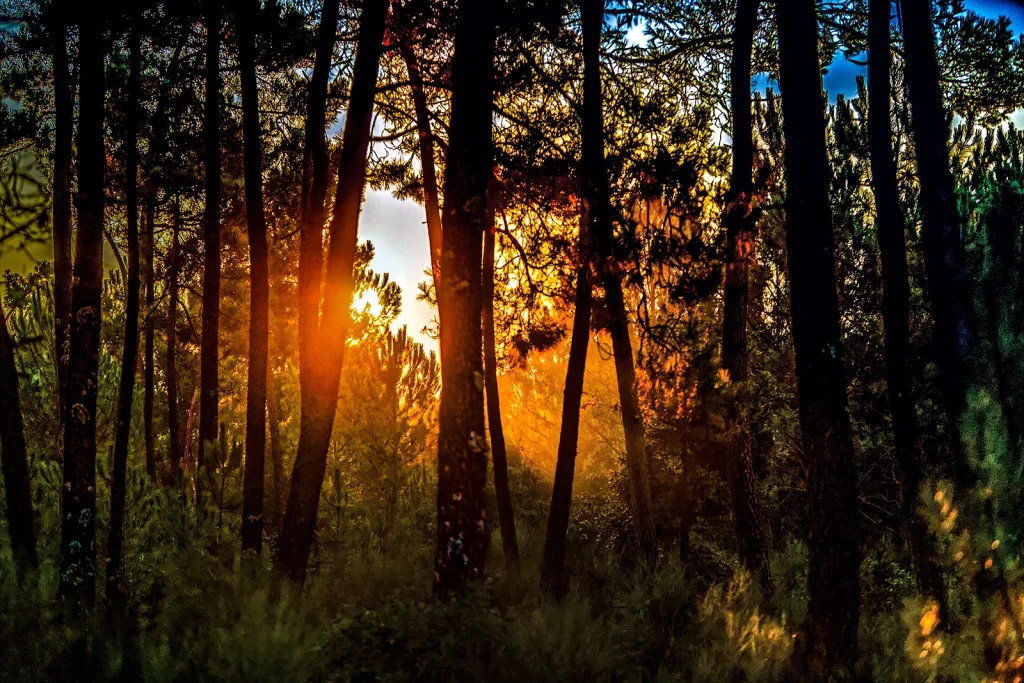 our forests
Another essential natural asset in Destination Royan Atlantique: the forests. With two domains on the territory, the Coubre and Combots forest et the forest of Suzac, nature lovers can indulge in a multitude of outdoor activities such as hiking, mountain biking or taking part of the Vélodyssée®.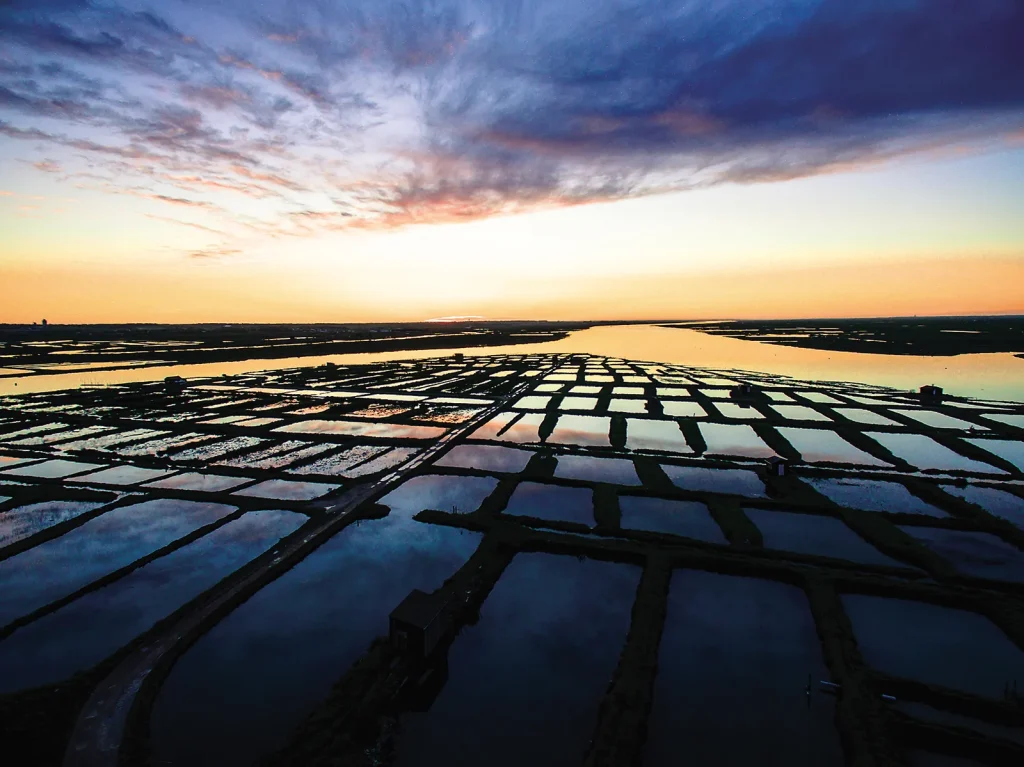 our marshes
The marshes of the Destination Royan Atlantique extend over the entire territory. We find salt marshes like that of the Seudre and the sweet swamp such as the St. Augustine Wetlands. In addition, the region is home to three sites classified as "Natura 2000 Zone" which testify to the richness of its biodiversity.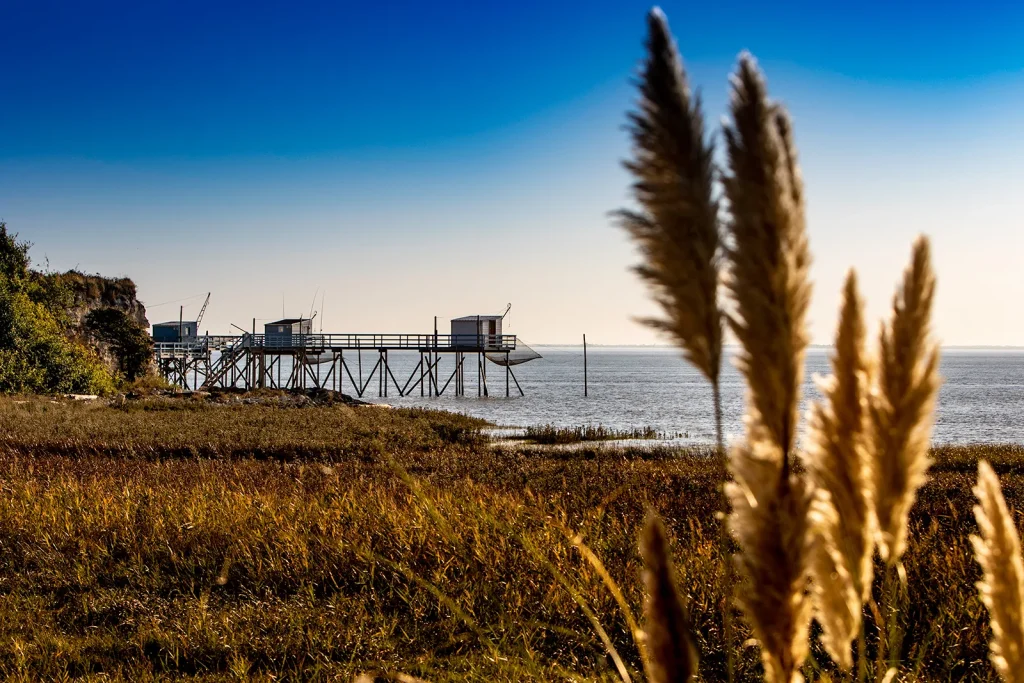 our estuaries
The Destination Royan Atlantique benefits from the natural advantages offered by the estuaries of the Gironde and the Seudre. These two estuaries, ranging from the largest in Europe, theGironde estuary, extending over more than 80 km, to one of the smallest in France, theSeudre estuary, encircle the territory and constitute natural areas to explore.
our nature activities in Destination Royan Atlantique
Our hikes
The Destination Royan Atlantique has more than 50 marked hiking trails on 150 km of hiking trails. Enjoy nature at your own pace. Whether you want to take a short quiet walk or a long sporty hike, we find what we are looking for here. Explore the fauna and flora of the region and discover unique and fascinating species. The natural landscapes of the destination will not leave you indifferent. Marshes, forests and estuaries abound in natural wealth. Lovers of nature and hiking, the Destination Royan Atlantique is made for lovers of short nature stays in Royan.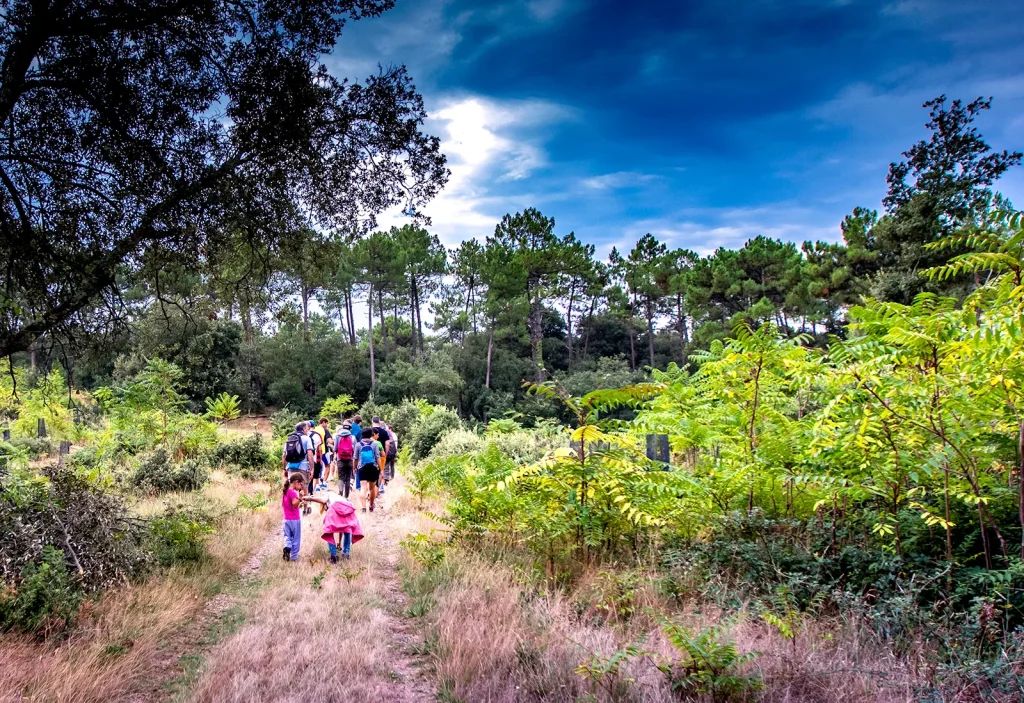 Our bike tours
The Pays Royannais is a dream destination for cycling enthusiasts. Royan Atlantique offers 270 km of cycling routes and 350 km of mountain bike trails. There are so many options for all levels and all tastes. Cycling enthusiasts will particularly appreciate the Vélodyssée®, an internationally renowned cycle path, crossing the territory over more than 45 km from La Tremblade Ronce-les-Bains to Royan. Bike-tourism enthusiasts will also be able to appreciate the route of the Canal des 2 mers à vélo®, going from Royan to Mortagne-sur-Gironde and following a 47 km route along the Gironde estuary.

For lovers of wide open spaces and cycling, the Destination Royan Atlantique offers an incomparable nature immersion. Cross the Coubre forest, access the most beautiful beaches of the Côte Sauvage. Further south, dive into the landscapes of vineyards, hillsides and cliffs. The green hills reveal splendid panoramas of the surrounding countryside. An ideal activity for lovers of short nature stays in Royan.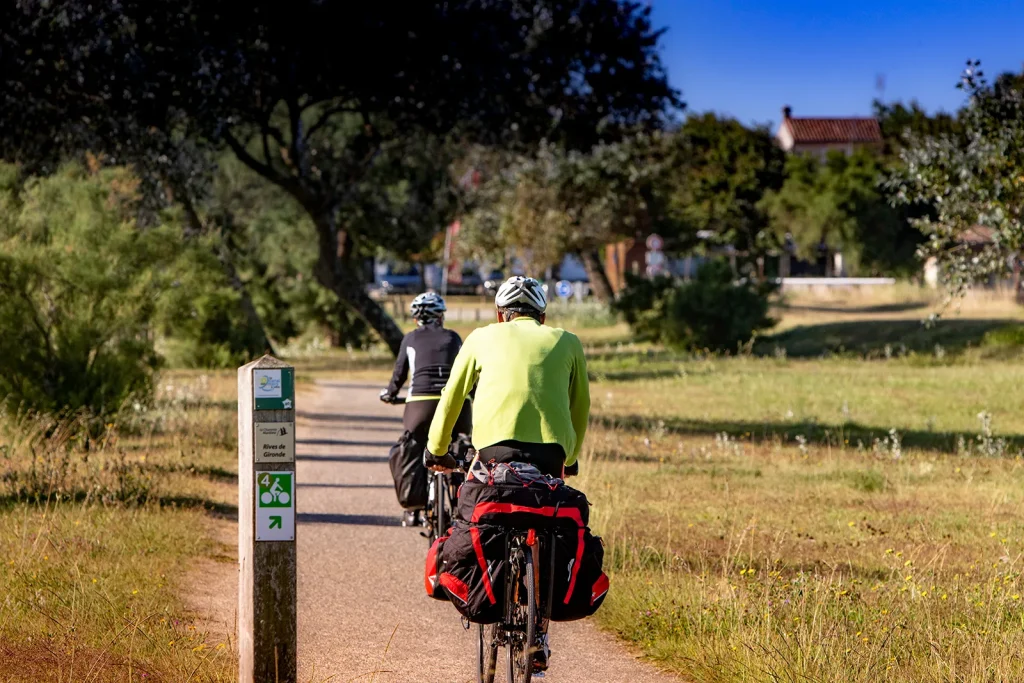 Our nautical activities
Fullerenes nautical activities sweet are a great way to discover and enjoy the natural beauty of Destination Royan Atlantique. Whether beginner or experienced, activities such as canoeing and paddleboarding provide unique experiences for all levels.

By canoe-kayak, navigate at your own pace gently through the clear Seudre or on the gentle Seudre, this calm and peaceful river and admire a unique and preserved ecosystem. For a slightly more dynamic experience, opt for the paddle. Paddle on the bay of Bonne Anse and enjoy the natural setting that surrounds you with a breathtaking view of the Coubre lighthouse.

Destination Royan Atlantique is full of places to explore, natural gems to discover and experiences to live. Soft water activities are a sporty and relaxing way to enjoy our natural spaces.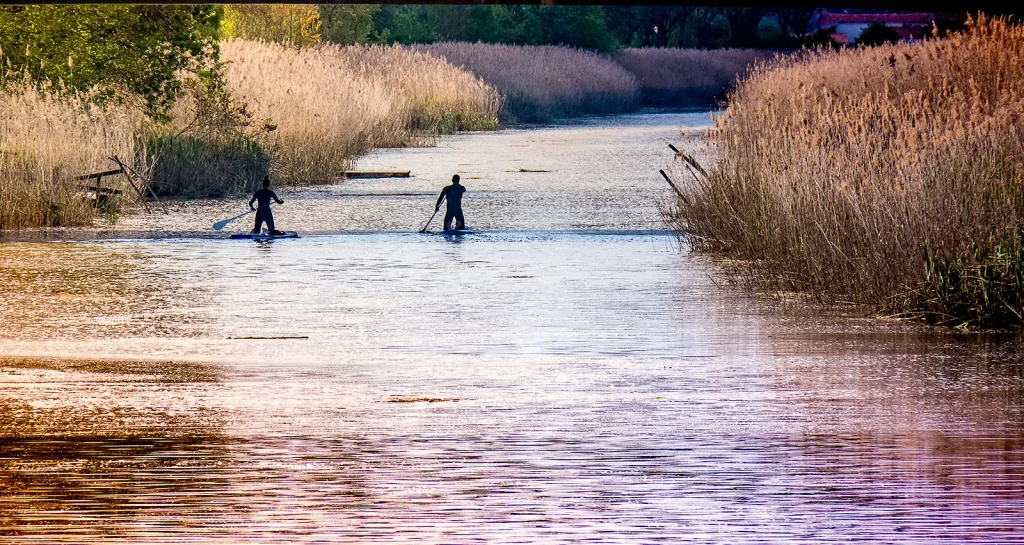 Our Nature accommodation
If we are looking for an outdoor getaway, we opt for our nature campsites. Treat yourself to a unique outdoor experience, with a peaceful and relaxing atmosphere. We can thus reconnect with nature and enjoy the well-being it provides. Our nature campsites are the ideal place to recharge your batteries in peace, whether you are looking for adventure or relaxation.