Destination Royan Atlantique invites itself to your home! All year round, the tourist office shop offers a variety of local and original products representing the richness of our territory.
Unearth gift ideas in the shop of our Tourist Information Offices. Each year, new products are added to the range offered. Nearly 100 items are available: local products, family games, cookbooks, key rings, postcards... Our teams have selected a range ofvintage posters and derivative products bearing the image of your favorite area. Our shop spaces are a must for stocking up on original purchases as a gift or for yourself!
Our range of boutique products
craft
The local know-how in the spotlight of our shop with 100% Destination Royan Atlantique products.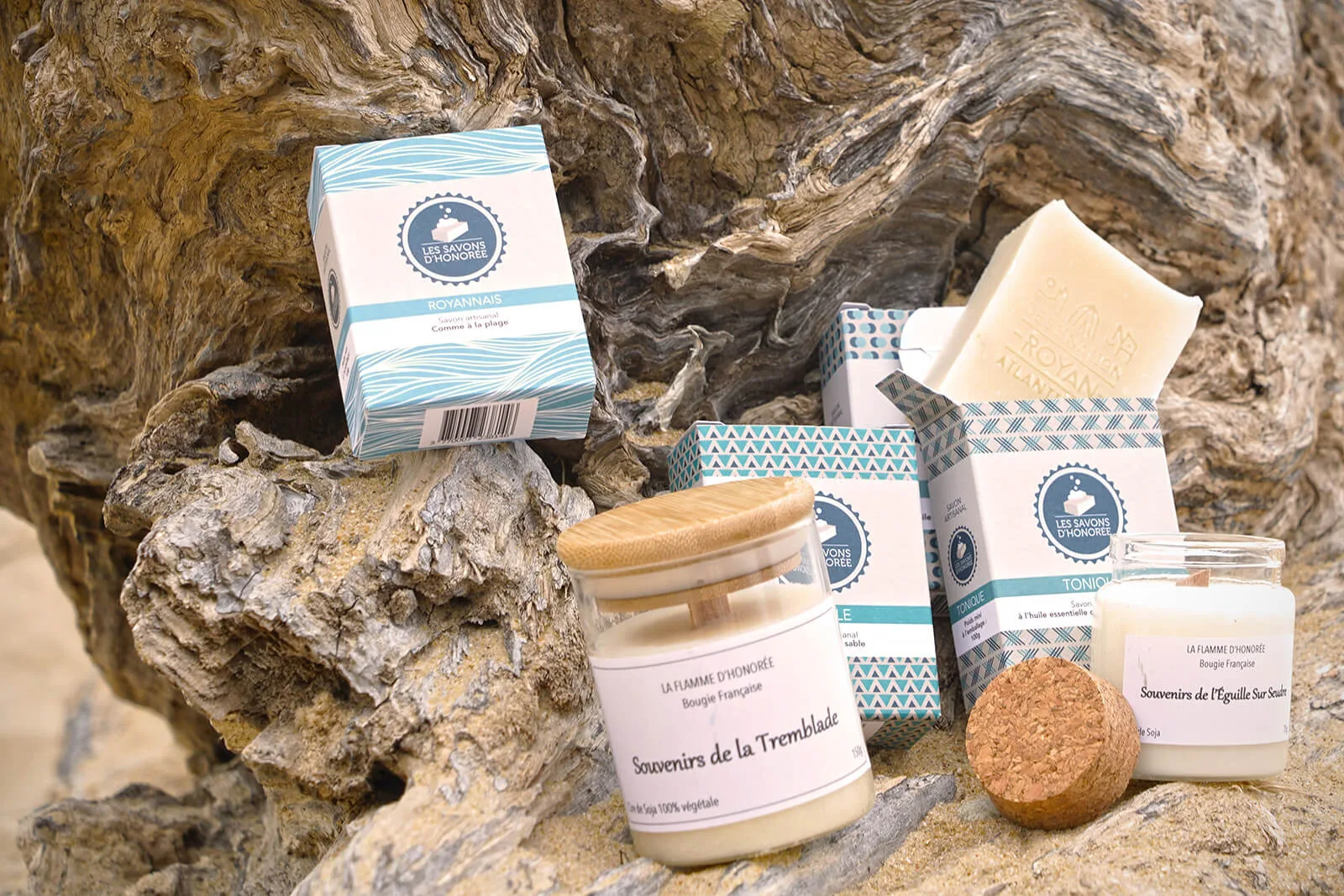 Local products
A selection of sweet and savory local specialties to awaken your taste buds.
*Alcohol abuse is dangerous for health. To consume with moderation.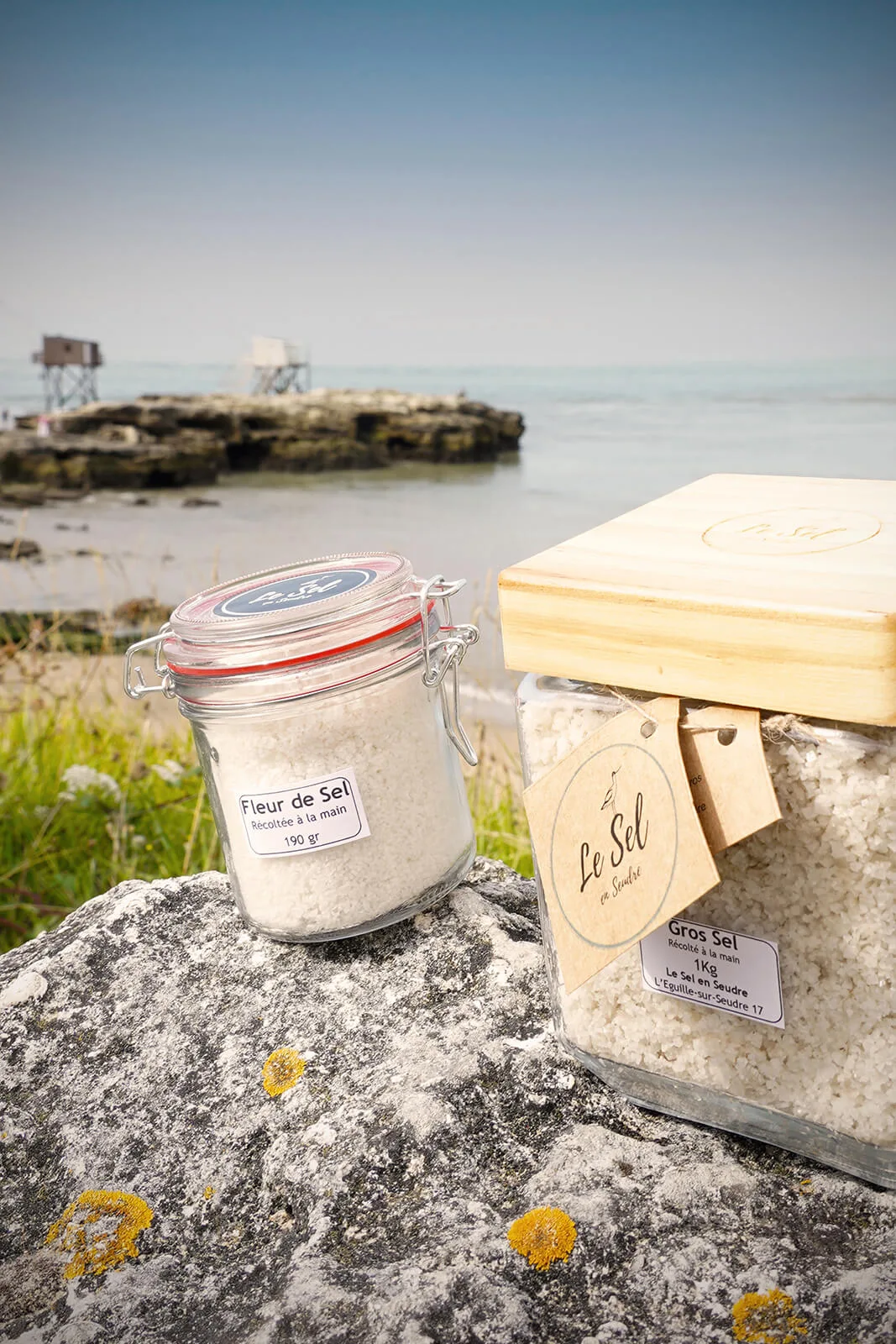 Bookstore
Cookbooks and recipes, history books and books for children to learn a little more about the regional culture.
Our teams will not fail to advise you in your choices!
Gifts and Souvenirs
Games, cards and souvenirs to slip into your suitcase.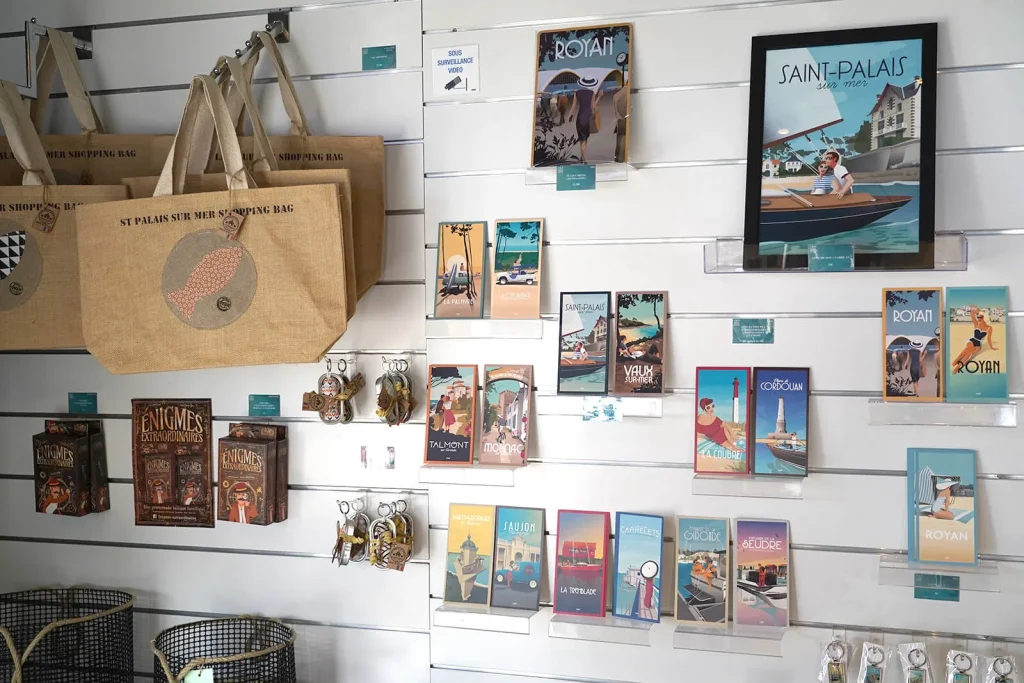 Shop Vintage Posters
The local artist TWELVE illustrates and stages characters on Destination Royan Atlantique, in a retro vintage spirit. We find the unmissable places of the territory: the typical villages, the banks of the Seudre, the shores of the Gironde estuary or even the beaches of our resorts. So many moments to display at home to cultivate the spirit of the holidays!
The tourist office shop exclusively offers the latest posters from the 2022 collection: the Cordouan lighthouse, the halls of Cozes, L'Éguille-sur-Seudre and Mortagne-sur-Gironde. The Tourist Information Office of Saint-Palais-sur-Mer also has 4 new posters illustrating the seaside spirit and the heritage of the town.
The previous collections are still available in our 18 points of sale.