08 April 05 November 2023
For its second life, the Customs House of Saint-Palais-sur-Mer is dedicated to contemporary art. Each year, an artist appropriates the place to exhibit his works during a temporary exhibition. The Royan Atlantique Agglomeration Community is bringing this building back to life by renovating it and dedicating it to artistic creation in a unique natural space opening onto the mouth of the Gironde estuary.
The Customs House, over time
In the XNUMXth century, the Ferme Générale set up an office above the conch of Saint-palais-sur-mer for the collection of trading rights on behalf of the King of France. Placed on a promontory, it controls the maritime traffic on the estuary, in particular the contraband.
After the French Revolution, the Ferme Générale disappeared and its office thus became the Customs Office. The town is then renamed Bureau-les-Bains (it will take the name of Saint-Palais-sur-Mer in 1920). Brigades borrow the Customs Trail to monitor the Atlantic coast. The building is occupied by customs until 2006 and will then be decommissioned.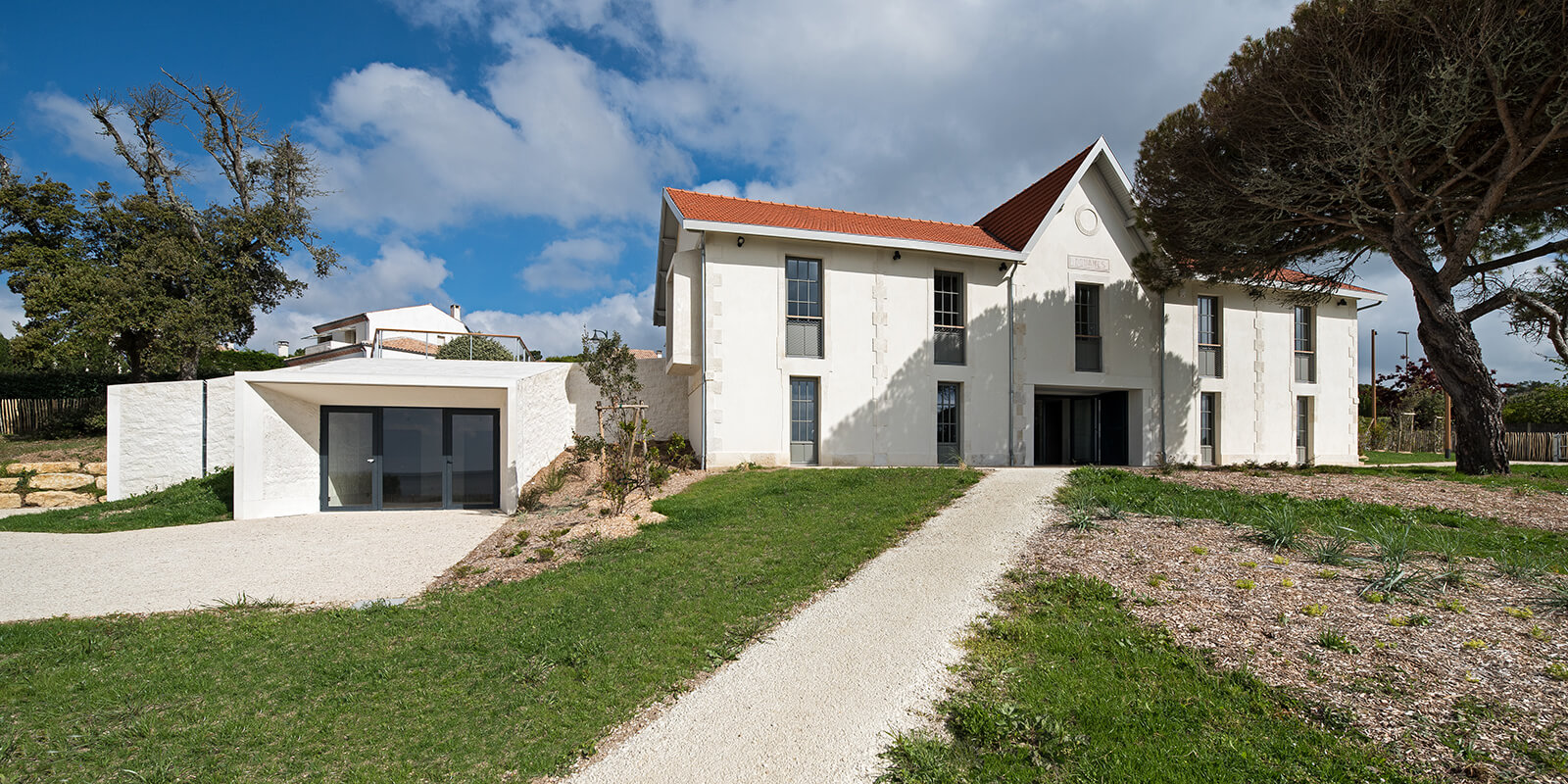 The Royan Atlantique Agglomeration Community finally became the owner of the building in 2007 and decided in 2012 to transform it into cultural center dedicated to art and heritage. The Customs House then opens its doors to the public on 1er July 2017.
One season, one artist
For its first edition, the Customs House welcomes the wooden sculptures of Jephan de Villers. Thousands of figures seeming to come from a distant civilization invade the exhibition space.
In 2018, the contemporary artist Alben revisits Pop Art with creations diverting everyday life.
Exhibition Titouan Lamazou
In 2019, the artist and navigator Titouan Lamazou shares with the public his travel diaries as well as these portraits of Women of the World.
In 2021, it is the "multist" artist CharlÉlie Couture who takes over the Maison des Douanes. He exhibits his works between photos and paintings.
In 2022, the Corto Maltese exhibition pays tribute to its author Hugo Pratt.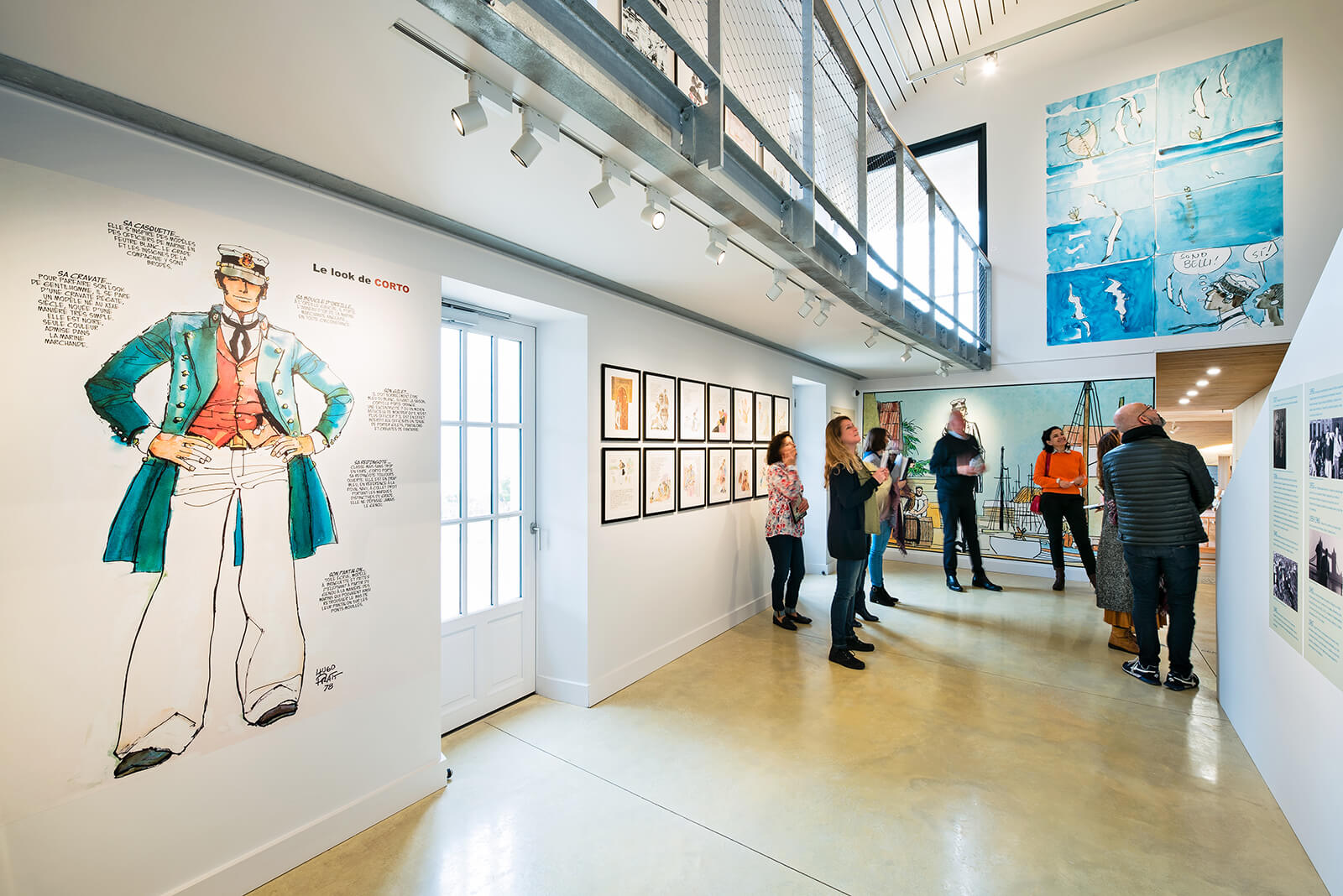 Accompanying its temporary exhibitions, theheritage interpretation area allows you to learn more about the history of the seaside resort, navigation on the Gironde estuary and the former activity of customs officers. Outdoor terminals and a gazebo on the ocean complete this device.
Exhibition teaser
Discover the other exhibitions