16 September 17 September 2023
Nautical excursions, on foot and by bike around the seudre
Flagship event of Destination Royan Atlantique, the ascent of the Seudre allows you to cross the varied landscapes of theSeudre estuary to discover oyster villages and their typical huts. On foot, by bike, by boat or also by kayak, all means are good to enjoy a weekend in the open air in the heart of the Swamp and channels.
Each year, more than 2 people register to take part in this sporting, friendly and cultural weekend. More and more spectators come to attend the event while enjoying the entertainment and tastings of regional products; all in a festive and musical atmosphere!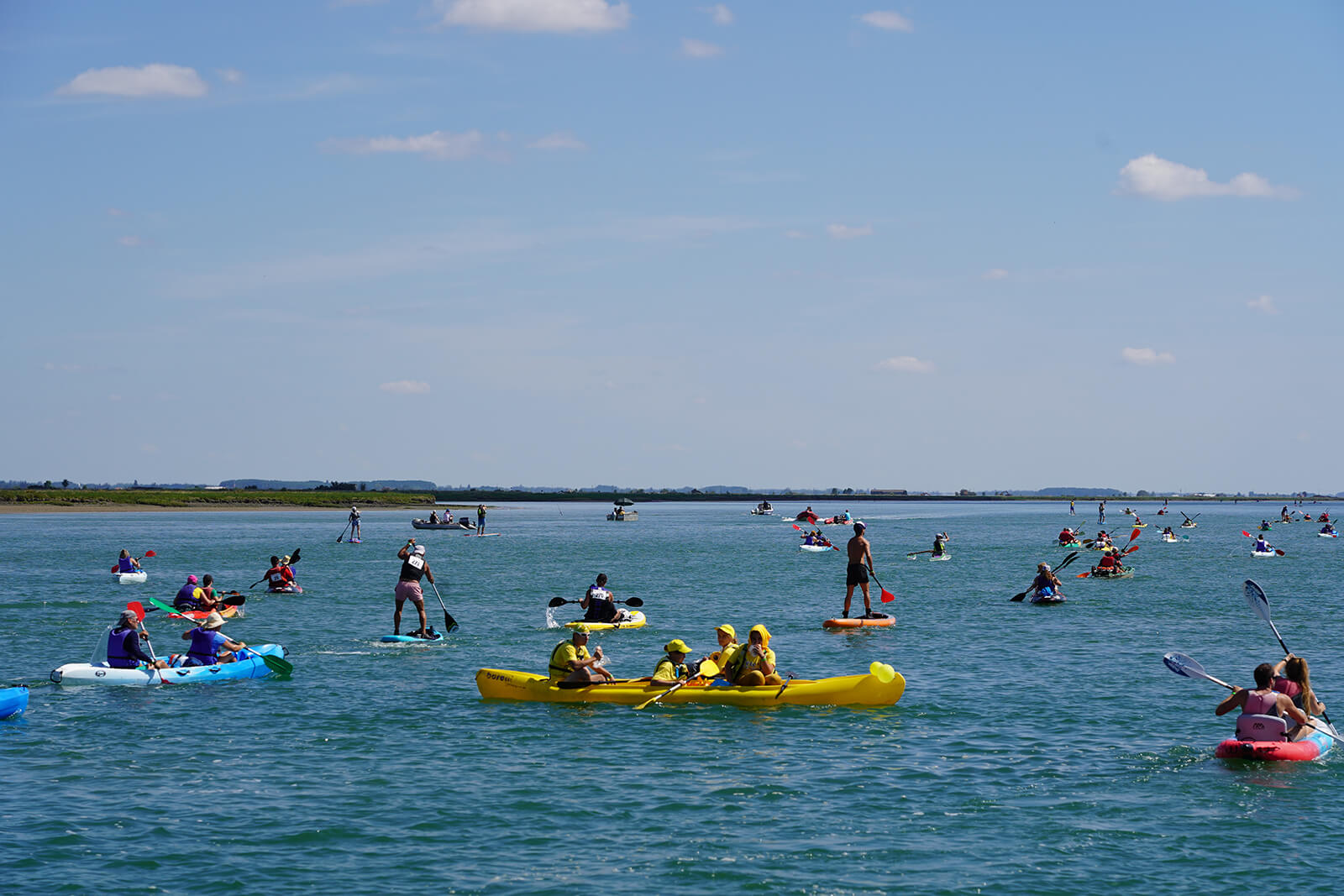 Organized by the Royan Atlantique Agglomeration Community and the Marennes Basin Community of Communes, town halls, associations, tourist offices, nautical bases, private partners and all volunteers, this event offers 2 days of "full" nature sports, and a festive dimension with entertainment, music, tastings of local products.
THE RISING OF THE SEUDRE, Saturday
You have a choice three types of hikes : walking, cycling et kayak. Hikers set off to discover the oyster-farming villages but also the natural heritage of the Paths of the Seudre. Throughout the day are also held a farmer's market and meal in a musical atmosphere.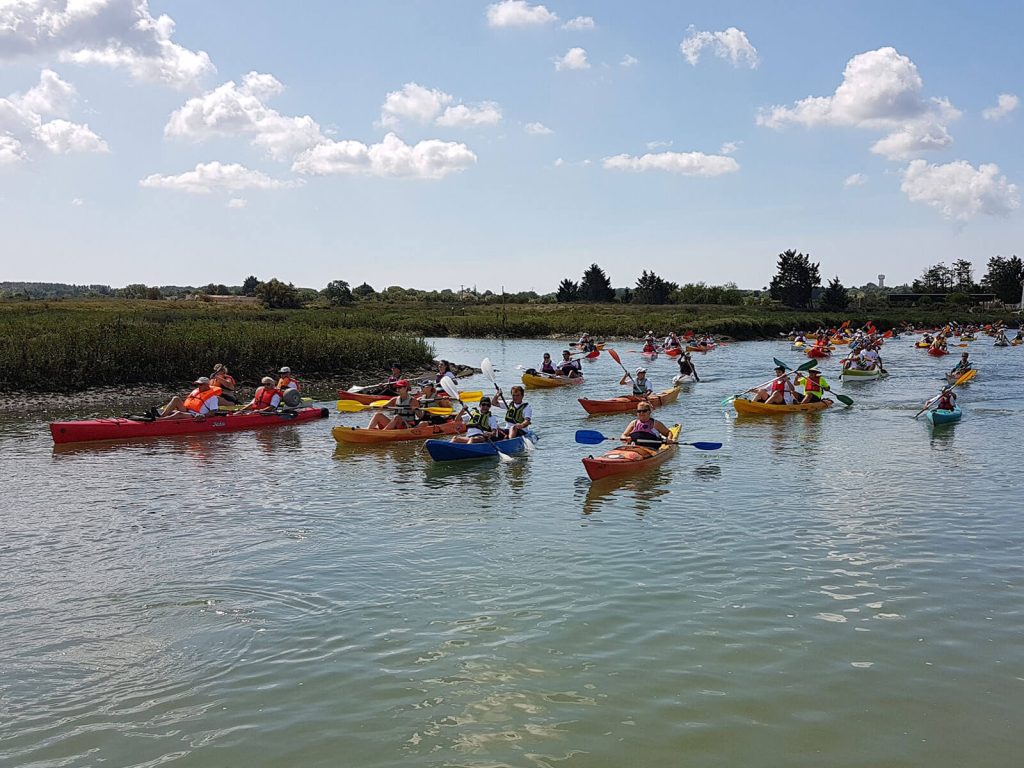 THE RISING OF THE SEUDRE, Sunday
Make way for motorless boats of all sizes to la traditional nautical hike : the ascent of the Seudre which leaves from the pier of La Grève de La Tremblade or La Cayenne in Marennes (alternating every other year). OFNIS (Unidentified Floating Objects, stand-up-paddle, rowing boats, light sails, traditional and habitable sails are welcome.
In 2023, the Ascent of the Seudre will leave from the Grève pier in La Tremblade. A local produce market and musical entertainment on the water will take place in the afternoon on the port of Eguille-sur-Seudre, where the traditional harbor meal from 19h30.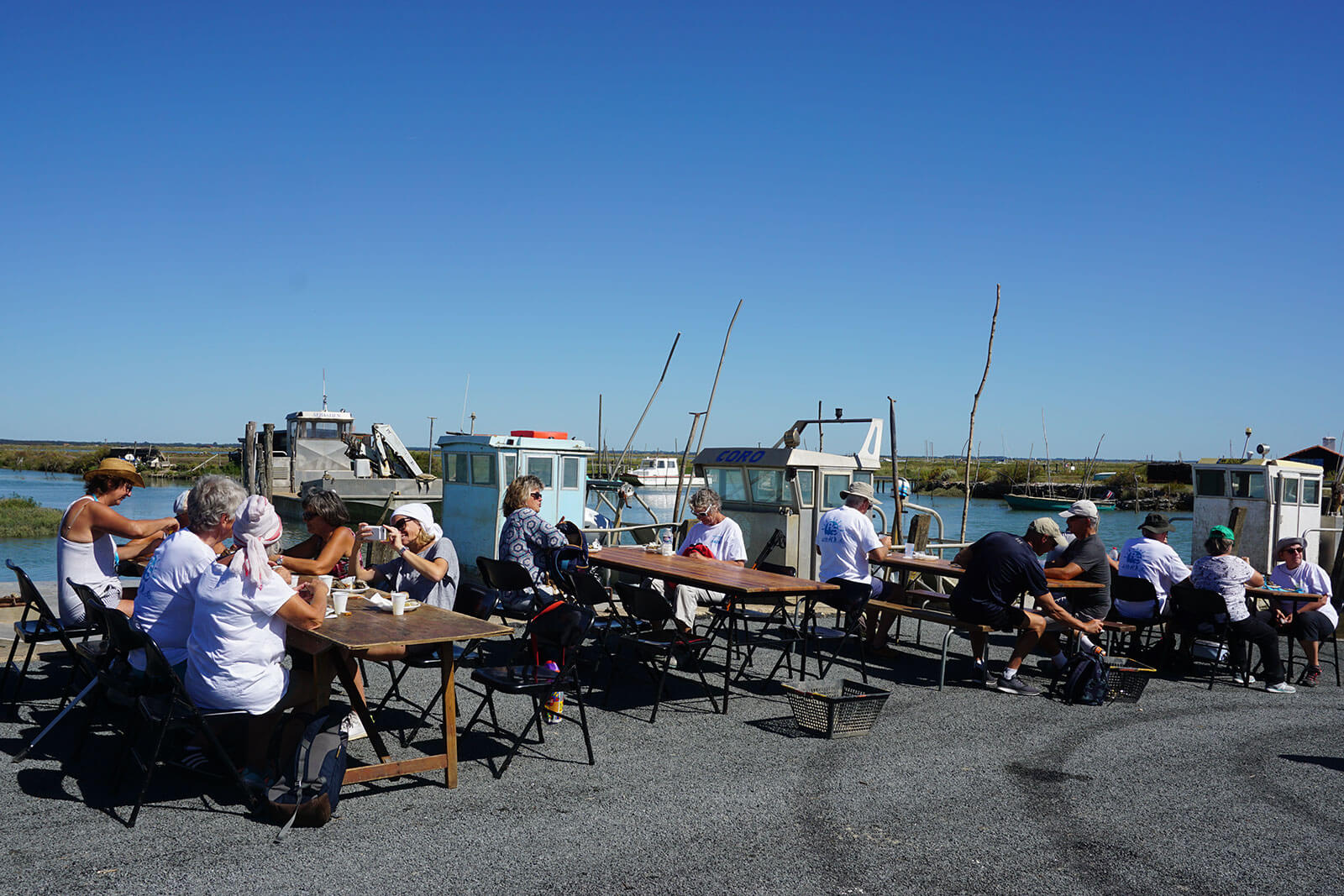 Nautical excursions are open to all public knowing how to swim et having already practiced kayaking. They may require good physical condition.