09 September 12 November 2023
Les Sentiers des Arts, through the editions
Initiated in 2013, the Sentiers des Arts aim to bring together Art and Heritage throughoriginal and ephemeral artistic itineraries. Between poetry and humor, we rediscover the landscape and architectural heritage by strolling on foot or by bike through a set of artistic stages. The initiatory journey then invites to reclaim the space through the imagination.
As if to announce the fall, the Art Trails are thus revealed, each year, to the curious and to walkers. They highlight the natural and built heritage from different municipalities. Since 2016, the Sentiers des Arts unifies 3 territories: the Community of Agglomeration Royan Atlantique, the Community of Municipalities of Haute Saintonge and the Community of Municipalities of the Estuary.
At each stopover, works encourage visitors to change their points of view on places they already know.
The installations are created in situ by artists from different worlds.
It is an "out of season" look at the territory that is then offered to the public. By appropriating new places, the Sentiers des Arts encourage encounters between inhabitants and contemporary creation. Thus, everyone goes at their own pace and chooses their stops in urban or natural spaces that have become open-air contemporary art galleries (Land Art, Street Art…).
Each year, the circuit changes to highlight different places by transforming them into artistic stopovers. Meetings of artists and workshops take place throughout the event.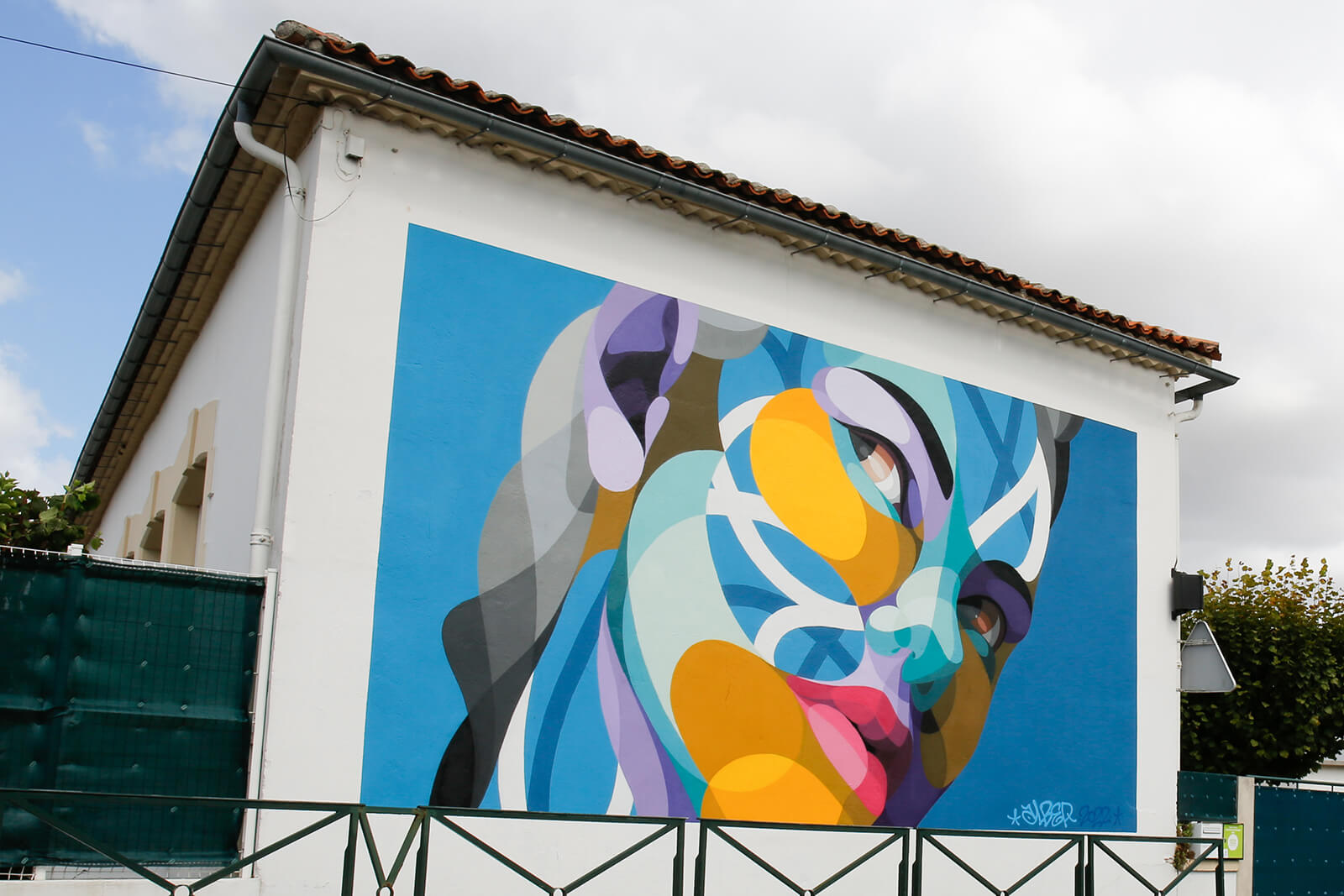 What is Street Art and Land Art?
Le Street Art brings together all the styles of artistic expressions made in the street: sculpture, drawing, graffiti, display, collage, installation...
Le Land Art uses the elements of nature (stone, wood, earth, etc.) to create outdoor installations. Eventually, the works are doomed to disappear over time. However, some works from old editions are still visible. "The Rebel and the Wind" still sits in front of the church of Corme-Écluse. "Les Compagnons" guards the entrance to the headquarters of the Agglomeration Royan Atlantique.
Depending on the places chosen for the stopovers of the Sentiers des Arts, these two contemporary artistic movements intersect and clash for the pleasure of the public.
Each year, meetings and guided tours allow us to capture the full essence of the works on offer. In 2021 and 2022, Breuillet et Tell me respectively were the scene of a journey between town and country. Graphic and colorful compositions adorned the walls and brightened up the daily lives of residents and passers-by.
Follow all the Sentiers des Arts news on the Facebook. An event produced by the Community of Agglomeration Royan Atlantique.