You want to go on holiday in Charente-Maritime with your dog but we haven't chosen your destination yet? We give you a list of accommodations that accept dogs and some ideas for activities and outings to share with him on the Destination Royan Atlantic !
Find accommodation where he will be welcome
Pets are allowed in a large number of accommodations in Royan and the surrounding area. You will easily find accommodation where you can spend a pleasant stay with your 4-legged friend.
Enjoying the beach with your dog
By the sea, we have only one desire: to take a deep breath of fresh air. Out of season, from October 1 to March 31, it is possible to walk with your dog on more than thirty beaches around Royan. In summer, animals are allowed on the Bonne Anse bay beach, from the Chemin des Corsaires to the Coubre lighthouse. In the evening, take the opportunity to admire the sunset over the ocean…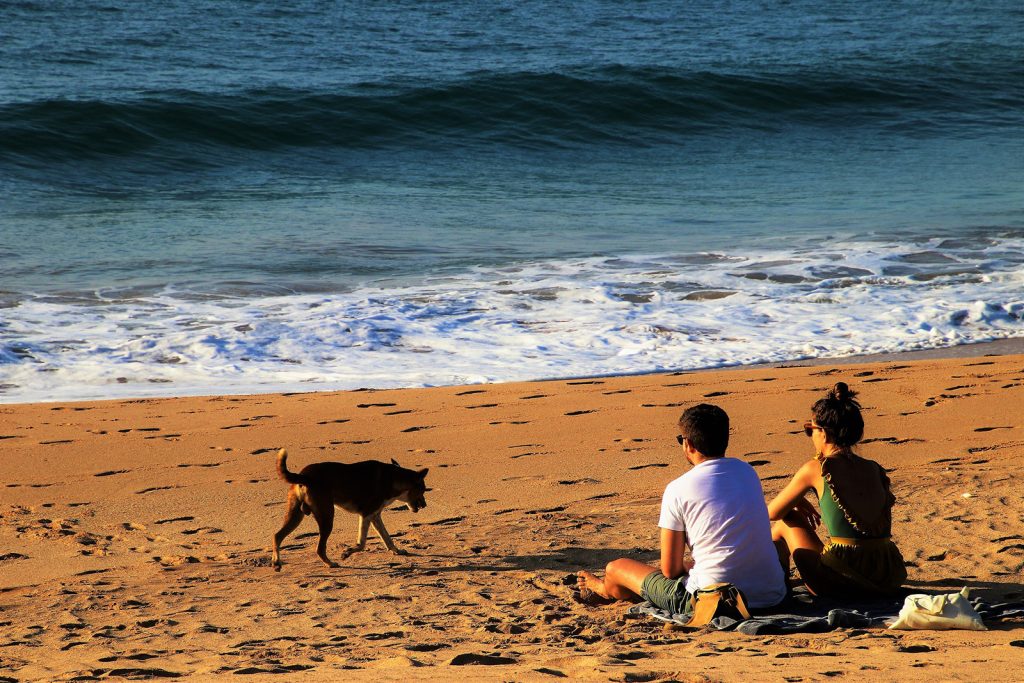 Take a walk in nature
Destination Royan Atlantique has many marked trails. What offer you good moments of relaxation in the middle of nature:
in the heart of the Coubre forest
on the Sentier des Douaniers between Saint-Palais-sur-Mer and Royan
on the paths of the Seudre
in the parks of Saint-Palais-sur-Mer, Vaux-sur-Mer and Saujon
Discover the Destination Royan Atlantique
Our territory has a rich and varied heritage. Many tourist sites accessible with a dog allow you to appreciate its assets. Here are some ideas for discovery outings: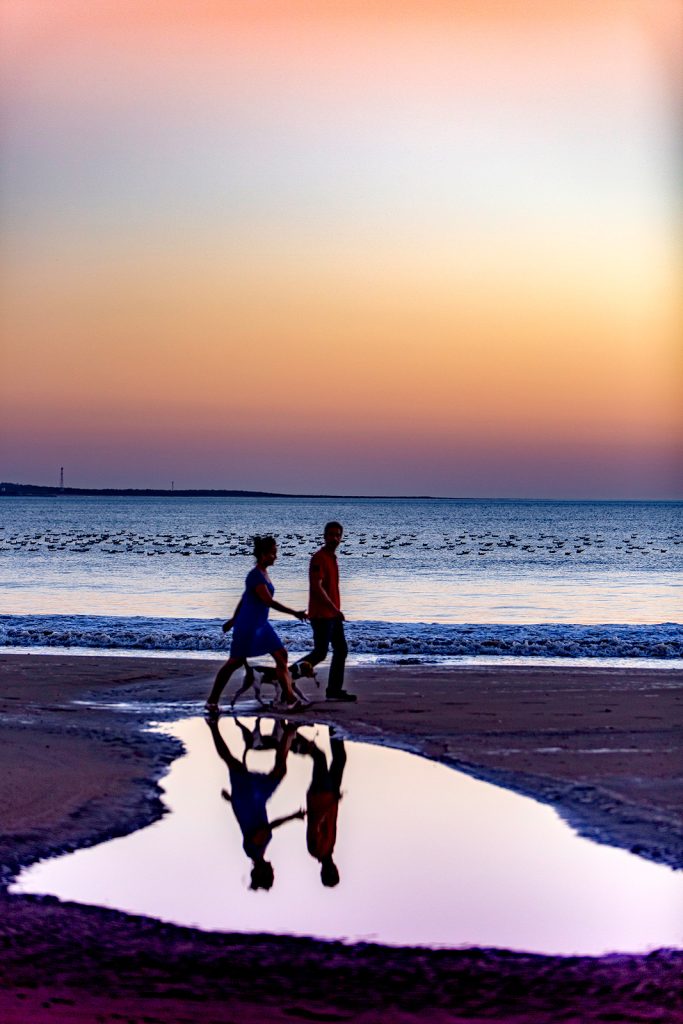 Stroll through our villages of character: Mornac-sur-Seudre, Talmont-sur-Gironde classified among the "Most Beautiful Villages of France" or Mortagne-sur-Gironde with its port opening onto the estuary
Go on an adventure by following the treasure hunts and geocaching to better understand our territory while having fun
Board for a sea ​​cruise direction the Gironde estuary or the island of Aix and Fort Boyard (in season)
meet local producers who will explain everything to you about their profession and our terroir
Want to visit the La Palmyre Zoo ? For health and safety reasons, La Palmyre Zoo does not accept dogs.
Where to keep your dog?
You will find below the pensions and shelters for your pet:
ANIMAL FRIENDS REFUGE
Rue du Chenil "La Puissade" 17600 MEDIA
+05 (46)05

HOTEL DOGS – CATS
Route de Bordeaux 17120 SEMUSSAC
+05 (46)05
Need a veterinarian or a dog groomer?
Our tourist offices have at your disposal a list of addresses of professionals dedicated to the care and well-being of animals.