We take advantage of our holidays in Charente-Maritime to approach Fort Boyard made famous thanks to the eponymous television program. To get there, take the boat to Île d'Aix, a small unspoiled island in the Pertuis d'Antioche.
Sea trip destination Fort Boyard and the island of Aix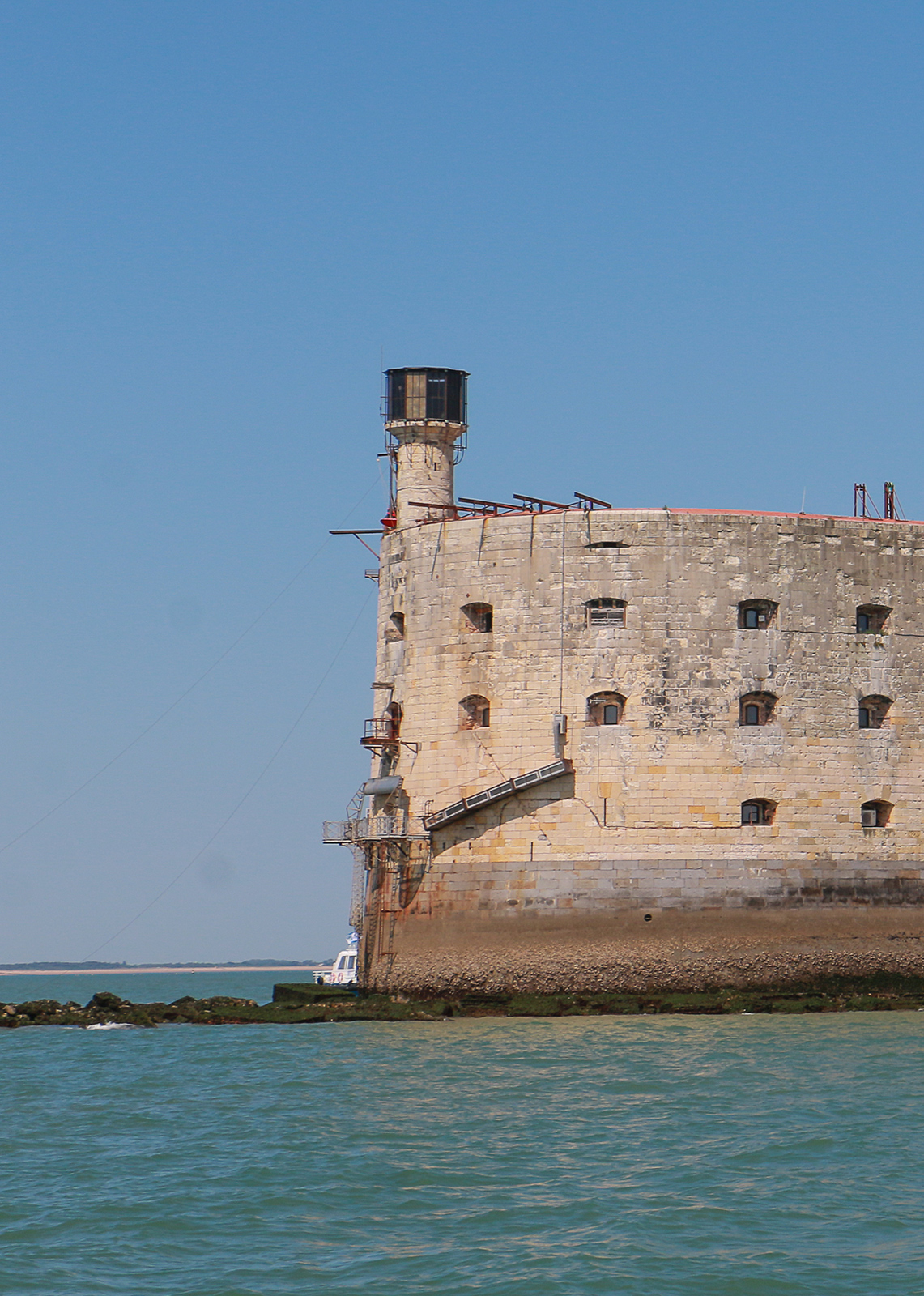 Located between the island of Oléron and the island of Aix, Fort Boyard was built in the 1842th century (1866-1989) with the aim of protecting the bay of the island of Aix, the mouth of the Charente and the Arsenal of Rochefort from attacks by the English navy. The fort will then be used as a prison until the beginning of the XNUMXth century before being bought by the Department of Charente-Maritime in XNUMX.

From April to October, we head for Fort Boyard on the occasion of a commented sea trip. As he approaches, music from the game show plays on the boat to the delight of the children. We have time to admire the monument from all its angles but we only go around it! In effect, Fort Boyard is not accessible to the public and do not visit.

To extend the walk, we make a stopover on the island of Aix the time of a day. 3 km long, 700 m wide: it is said that this small crescent of land alone concentrates all the landscapes of Charente-Maritime! We move there only on foot or by bike. In fact, the only vehicles present are those of some 250 inhabitants of the island.

We take the coastal path through a forest of maritime pines and holm oaks. We then discover a preserved island with its small coves with a Mediterranean feel and Vauban fortifications. Magnificent panoramas are offered to us on the island of Oléron, the island Madame, the island of Ré and La Rochelle offshore. We save a little time to stroll through the pretty alleys of the village or visit the island's museums, including theformer home of Napoleon I. As a family, you can also opt for a horse-drawn carriage ride.
Anse de la Croix Beach
Overlooked by the lighthouses of the island of Aix, enjoy an intimate and pleasant swim with a view of Fort Boyard.
How to get to Fort Boyard from Royan and its surroundings?
Several companies offer sea ​​excursions around Fort Boyard with or without a stopover on the island of Aix.
Alizé cruises: departures from the port of La Grève at La Tremblade (closest pier from Royan), Fouras and Bourcefranc-le-Chapus (July and August only)
Fairy of the islands: departure from Saint-Nazaire-sur-Charente
Inter-islands: departures from Boyardville and Saint-Denis-d'Oléron, by speedboat or catamaran
Picot cruise of the Saint-Denis-Croisières islands: departure from Saint-Denis-d'Oléron
Discovery Voiles: departure from Boyardville for an original sailboat cruise
Pratical information
Book your cruise in advance (several days before in high season) in our tourist offices
Arrive 30 minutes before departure time at the boarding platform (take summer traffic into account)
Provide sunscreen, hat, sunglasses but also windbreaker and scarf (at sea, it is always cooler!)
Stopover on the island of Aix: possibility of catering on site, prefer the picnic in high season