Understanding the bathing water quality approach
During your holidays in Royan, it is possible for you to know the evolution of samples on the beaches of the destination. All you have to do is connect to the government site. Bathing Water Quality Approach. You can also go to that of the Sour who works for the active bathing water management and eau de mer.
Less generalist than the Blue Flag, the French certification Bathing Water Quality Approach appeared in 2009. Its objective was then to specifically guarantee the quality of coastal or inland waters. This is possible thanks to the samples taken throughout the summer season.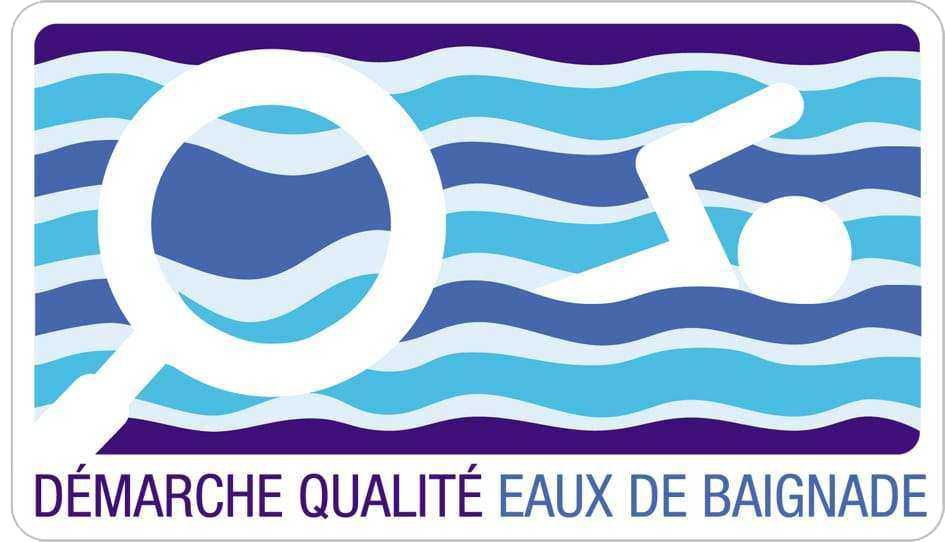 This voluntary approach is made known to bathers by the use of a dedicated logo. A magnifying glass and a swimmer on a blue and white background represent it.
The territory is committed
On the 34 beaches of Destination Royan Atlantique, 10 obtained the Bathing Water Quality Approach label. This certification therefore ensures a rigorous monitoring method. It aims to improve water quality, to detect any trace of pollutant or bacteria and to widely inform the public in order to protect the health of swimmers. This is an asset for more health security and also a tourist attraction factor.
Our bathing waters are thus subject to regular sampling in season by theRegional Health Agency (ARS). It is in charge of the sanitary control of bathing water. In addition, municipalities can also mandate the Saur/CER. The results of the analyzes are displayed at the entry of the ranges at the level of the aid stations. They are also available in town halls and in the various Tourist Information Offices of the municipalities concerned.
Monitor bathing water quality
The Bathing Water Quality Approach classification includes 4 levels :
insufficient (less)
sufficient (1 star)
good (2 stars)
and excellent which is equivalent to 3 stars.
If a health risk is detected or presumed (insufficient quality), a temporary bathing ban is recorded by municipal decree in a preventive manner and the red flag is hoisted on the beach until good results are obtained.