Between land and sea, the Gironde estuary surprises with its landscapes changing with the rhythm of the tides. A playground for boatmen and fishermen coming from small authentic ports, this maritime space is in perpetual motion.
Haven of wild and preserved peace, a few kilometers from Royan, its landscapes consist of valleys and vineyards. The entrance to the estuary is marked by the famous Cordouan lighthouse. It is used by sailors to navigate to Royan or to Bordeaux.
a land of ports
Over 70 km long and 12 km wide, theGironde estuary is considered the largest estuary in Western Europe. There, migratory fish such as meager, sea bass or even lamprey meet there.

The Gironde reveals itself on the water and lends itself to cruising. This offers new points of view on the territory and allows you to see the filadières, these traditional boats of the last century. We embark from a port for a walk on the estuary, we sail and we dream.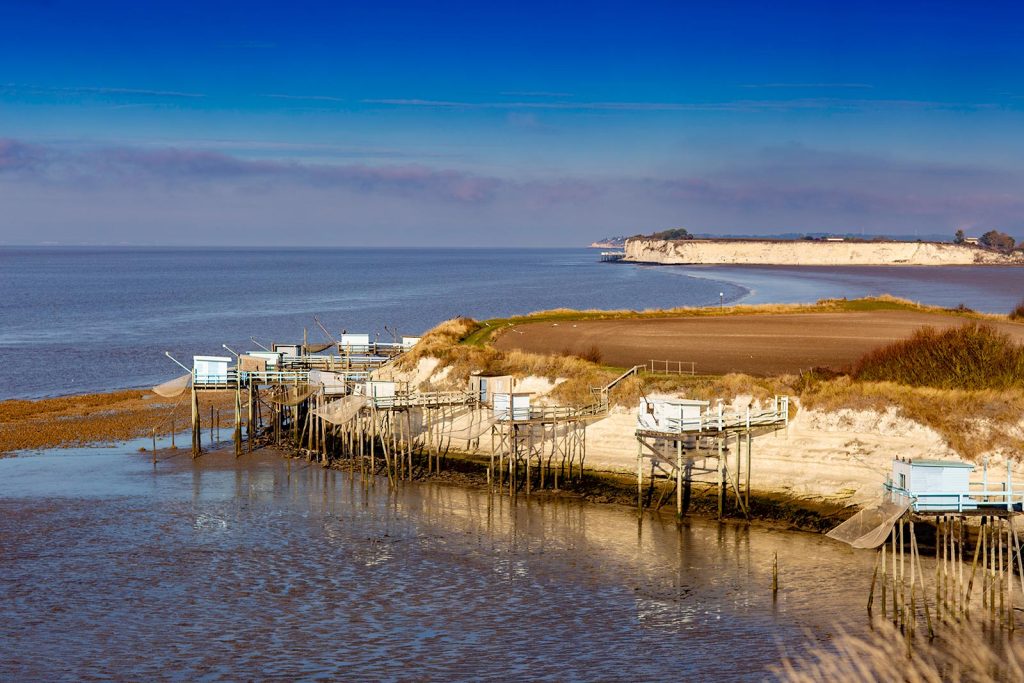 On holiday in Royan, in Charente-Maritime, come and meet the villages on the right bank of the Gironde estuary, such as Cozes ou Mortagne sur Gironde. Facing the Verdon and the Médoc, admire the panoramas over the estuary as well as the hilly landscapes where hills and marshes alternate.
a plural terroir
Discover a natural heritage as rich as it is varied. THE limestone cliffs and coastal vines dominate the estuary. There is no straight line here. It is an alternation of escarpments and coves, some with a port, forming curves and roundings along the shoreline up to Blaye.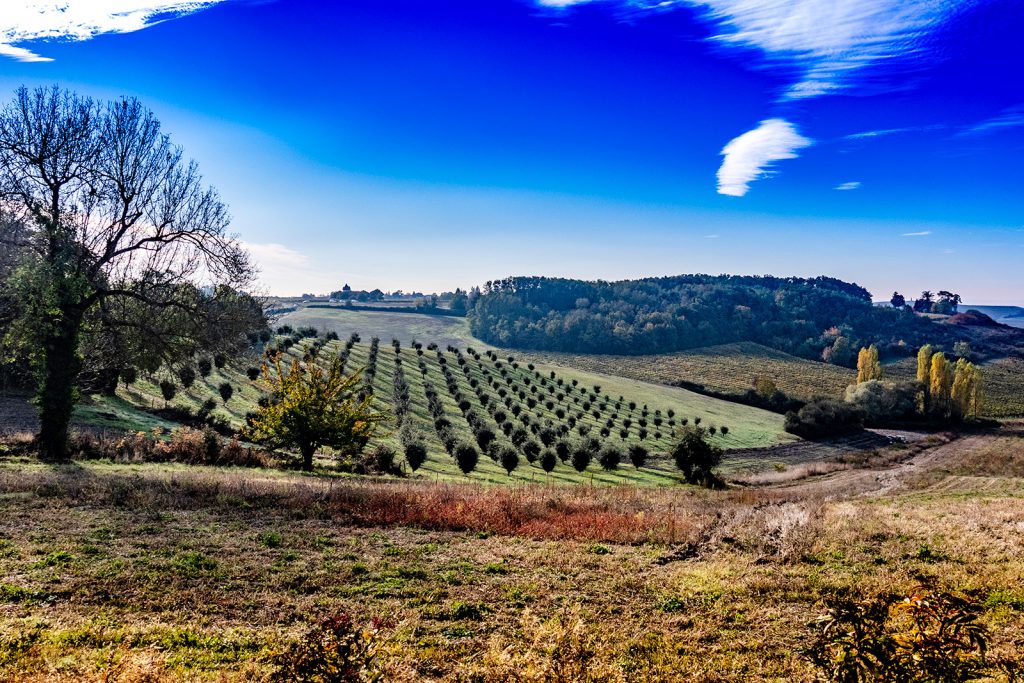 Over the centuries, the banks of the Gironde estuary have changed a lot. As it retreated, the sea gave way to Swamp. In these wet meadows grazed in particular by the sheep of the estuary. The wine-growing landscapes benefit from a temperate climate thanks to the mildness of the estuary and the iodized air of the Atlantic. We go to meet the winegrowers. Among other things, they distill the secrets of Pineau des Charentes and local Charentais wines. Between vineyards and curiosities, windmills dot this landscape of the Gironde.
From the Sainte-Radegonde church in Talmont-sur-Gironde to the Tour de Beaumont, a landmark for sailors, discover the Gironde estuary and its hillsides.
---
Discover the different towns of the Gironde estuary