Saint-Sulpice-de-Royan is a booming town. Its privileged location, slightly set back from the coast, just 15 minutes from the beaches of Royan, makes it particularly attractive.
A central position, between two estuaries
Between the Val de Seudre to the north and the Gironde estuary to the south, Saint-Sulpice-de-Royan enjoys an ideal location for radiate on the territory, Saujon à Tremblade, and go to Rochefort. Its proximity to Royan (7 km) makes it possible to stay there to enjoy the beaches of Charente-Maritime. The landscape, slightly hilly, marked mainly by fields and marshes but also by some wooded massifs such as the forest of Chatelard, the woods of La Roche or La Lande. The town center with its local traders and the Queue de l'âne economic activity zone make it a dynamic small town.
An important historical heritage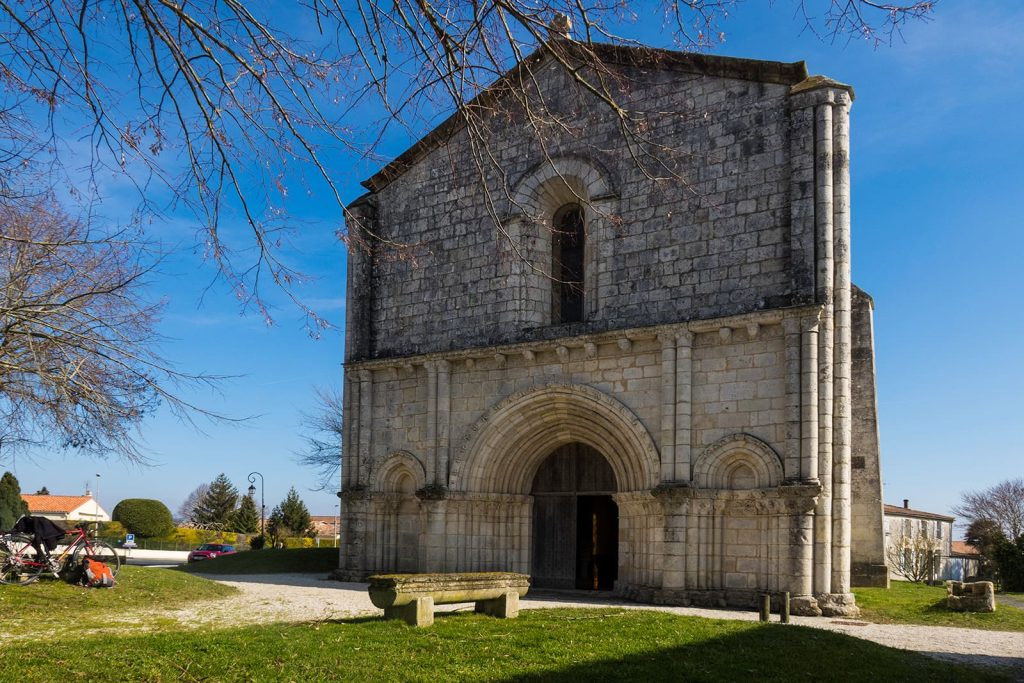 The church of Saint-Sulpice-de-Royan
First of all, we stop at Saint-Sulpice-de-Royan for its remarkable religious architecture, in particular its imposing Romanesque church. Built in the XNUMXth century, the church continues to be embellished over time. It has a facade made up of a portal with five arches, a gothic nave as well as a square bell tower with a Romanesque dome on squinches (both classified as Historic Monuments in 1913). A stone's throw from the church, stroll for a few moments in the medieval garden.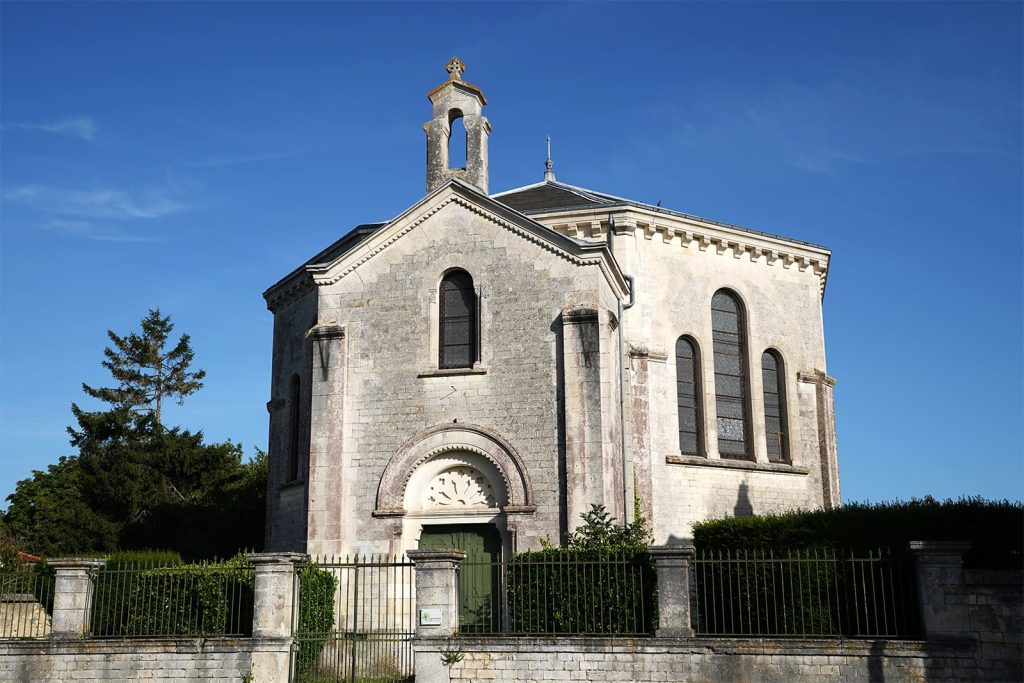 The Temple of Saint-Sulpice-de-Royan
Saint-Sulpice-de-Royan is also known for its temple with octagonal structure, a real feature! They are only three in France to have this provision. Built in 1855 to meet the needs of the growing Protestant community, it is topped with an exposed framework and has two quadrangular avant-corps sheltering a porch and a sacristy. Do not miss to discover this singular building on the territory, registered in the Supplementary Inventory of Historic Monuments in 1998.
If the religious heritage is characteristic, we find in the town traces of much older occupation.
A variety of leisure activities for the whole family
In Fontbedeau, the visit of Jules Gautret Cellars worth the detour. It highlights the local know-how in terms of wines and spirits. Cognac, Pineau and local wines have been produced and aged since 1847.
Saint-Sulpice-de-Royan can be explored both on foot and by bike. Of the hiking and mountain biking circuits have been laid out in the heart of nature, through woods and marshes. But to admire the landscapes of the Royan area from another angle, you have to take some height. Treat yourself to a unique experience with a microlight flight.
If the parents hesitate between walks, tastings and sensational activities, the children choose their kingdom: Pirate Park, a dedicated indoor park, with slides, trampolines, and ball pool. A choice of activities for all according to the desire of the moment.