15 km from the first beaches of the Gironde estuary, the town of Corme-Écluse is a haven of peace. Located in the heart of thebetween two estuaries royannais, the soft Seudre crosses the village. Corme-Écluse consists mainly of agricultural fields, forage plants and melon fields. The Cormillonne village is particularly known for its Romanesque church.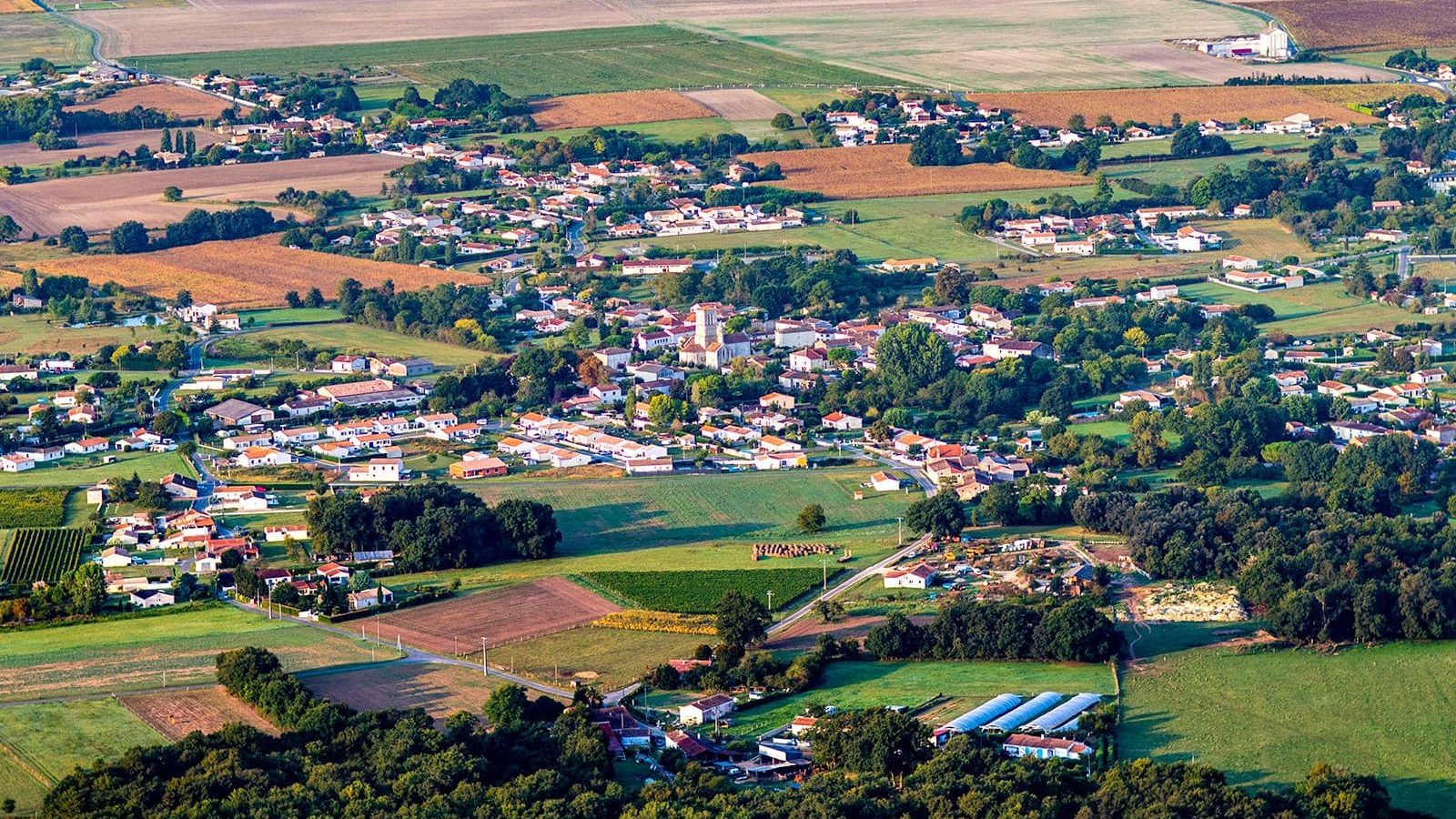 The Church of Our Lady of Corme-écluse
Arriving at Corme-Écluse, it is only natural that you stop at the church square, the heart of the village of Cormillon. On this square stands in front of you, facing the town hall, Notre-Dame church. We go around to admire the architectural details specific to the Saintonge Romanesque style of the twelfth century.
First, this monument has a facade surrounded by two buttresses and divided into horizontal registers decorated with motifs devoid of religious character. On the lower part of the church, the central portal is adorned on either side by two blind arcades.
Secondly, there are human, animal and plant motifs on the capitals and arches of the building. Lovers of ecclesiastical architecture will finally let themselves be surprised by the elements of Western portal typical of the Romanesque style.
The church was the seat of a former Benedictine priory of theAbbey of the Ladies of Saintes. The sculpted decoration of the Abbaye aux Dames certainly inspired that of the church of Corme-Écluse. It was often the case, the mother abbeys were taken as an example by the priories which depended on them in terms of architecture and sculpture. In some cases, it is even assumed that the sponsors, artists or craftsmen were the same people or at least from the same entourage, sometimes the descendants.
Soft activities at Corme-écluse
Beyond its central square and its religious building, Corme-Écluse is a place conducive to soft activities to reconnect with nature and discover the Royan countryside far from the tumult of the coast of beauty.
On the water
The gentle Seudre crosses Corme-Écluse. On an 8km course linking Corme-Écluse to Saujon, we bring paddles and canoes, direction Trois Doux slipway. We sail on the river to discover lush vegetation and little-known undergrowth specific to the Seudre.
On earth
Walk through the Cormillon countryside on the course between soft Seudre and estuary of the Gironde, discovering the facets of the hinterland. Agricultural fields, valleys and forest are available to you. And why not opt ​​for a donkey ride with the Cressonnière farm to discover the fauna and flora.
In the air
Take off from Corme-Écluse in a microlight to enjoy a breathtaking view of the Royan area.
For lovers of old stones, as well as for those curious about nature, Corme-Écluse will seduce you.