We embark from the port of Royan for a sea ​​trip towards the Cordouan lighthouse. Located in theGironde estuary, 7 kilometers from the coast, the Cordouan lighthouse stands proudly in the middle of the waves. Ready for an unforgettable experience discovering the last lighthouse at sea open to the public?
Le Cordouan lighthouse can be visited at low tide, in the presence of the lighthouse keeperApril to All Saints. In holidays on Destination Royan Atlantique, we plan a 1/2 day visit. And you have to book your cruise in advance with the company from Royan. If you are used to sailing and feel like a captain at heart, you can go directly to the lighthouse with your own boat and buy your entry ticket from the keeper, but beware of the currents!
Visit the Cordouan lighthouse
After 35 minute crossing, the captain of the cruise ship disembarks us as close as possible to the lighthouse. It is necessary to plan a suitable outfit because the lighthouse is deserved!
Cordouan Lighthouse
To reach it, you end up walking in the water, sometimes mid-thigh, for 10 minutes.
This gives us time to observe the wildlife and the sublime landscape around us. We take advantage of this unique moment in the middle of the Gironde estuary, we have the feeling of being privileged.
At the foot of the dike, the Keeper of the Cordouan Lighthouse is waiting for us to show us around the site and share his daily life with us. The Cordouan lighthouse is the oldest active French lighthouse. 4 guards live in turn in this unique place.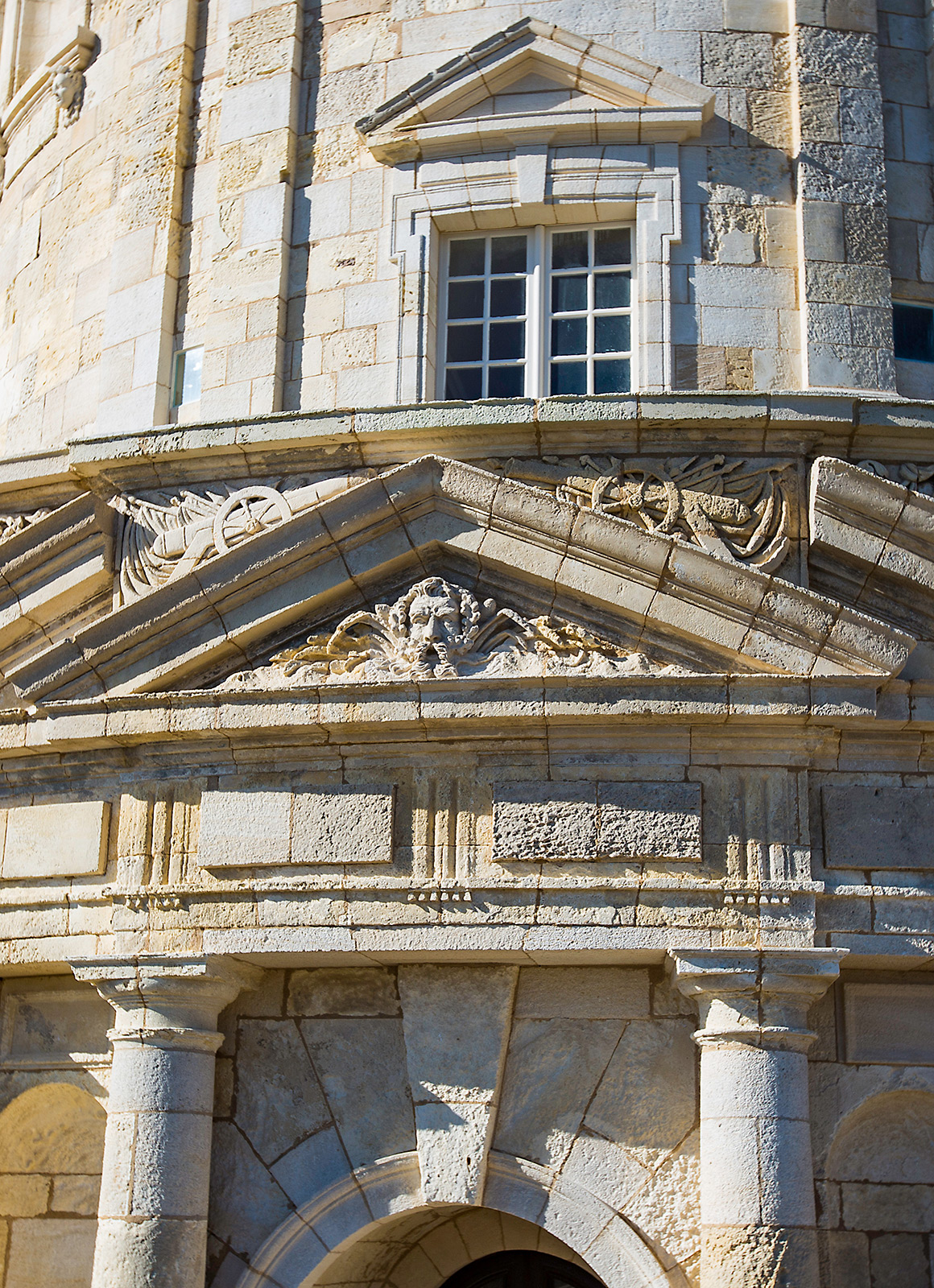 We open our eyes wide to discover the history of this lighthouse erected in the middle of the sea over the 6 floors of the Renaissance style.king's apartment to the first (even if none of them stayed there). Then we discover the Chapel paved with marble with its superb stained glass windows on the second floor. Finally, the visit ends with the Salle des Girondins from where the staircase leading to the lantern on the 6th floor starts.
After climbing the 301 steps, we attend one of the most beautiful panoramic views of the region. Silence, we are at the top of the King of Lighthouses. With its 68 meters high, it is one of the 10 highest in the world. In the distance, the point of the Coubre, Wild side, the tip of the Médoc and the immensity of the Atlantic Ocean…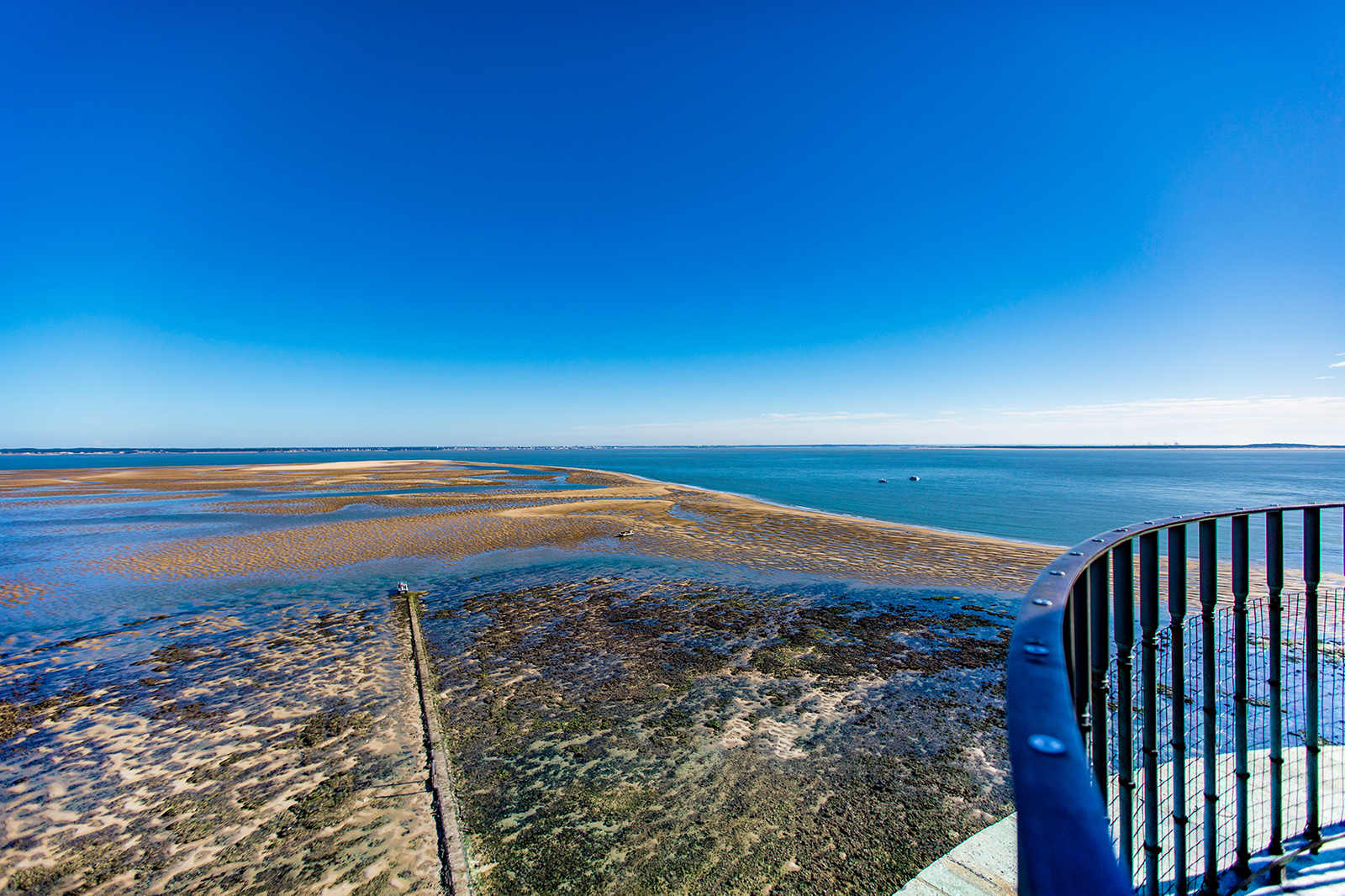 As all good things come to an end, our adventure ends by boat, back to our home port. A thought crosses our minds for the keeper, who stayed in this symbolic lighthouse surrounded by water at high tide...
Pratical information
Possible visits from April to La Toussaint
Average duration of visit: 4 hours (1 hour outward crossing – 2 hour stopover on site including 45 min visit – 1 hour return crossing)
Prices: adult €49, child from 1 to 16 years old €43 (in season) – single price: €43 (off season)
Book your cruise in advance (several days before in high season) in our tourist offices
Arrive 30 minutes before departure time at the boarding platform
Bring a hat, sunscreen, sunglasses, windbreaker depending on the weather conditions, suitable shoes (landing with your feet in the water – sometimes mid-thigh – and on the rocks), backpack to keep your hands free, lunch time picnic
Animals are not accepted on the site
Tip +: in the morning, the sea is calmer