Visit our most beautiful gardens
Do you want calm and greenery during your holidays in Royan ? We take you to discover magnificent parks and gardens. Peaceful places to take a break and reconnect with nature, away from the daily hustle and bustle. These gardens are an invitation to stroll throughout the year. Over the seasons, nature evolves, colors change and new decors are offered to you.
1. The Riollet Garden in Le Chay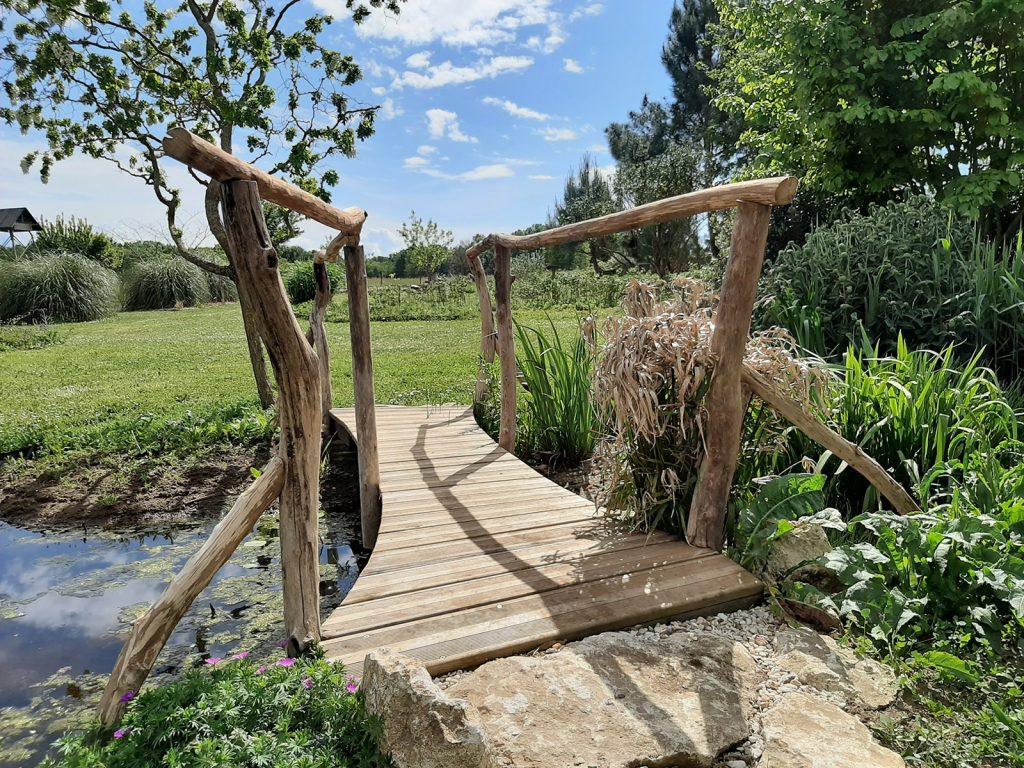 This garden at country english style is labeled "Remarkable Garden". Bordered by the Seudre, we walk in this wild environment of 16 m500 composed of many species of pines, oaks, maples and some 2 varieties of plants. We like to get lost in the bamboo groves and fall, at the bend of a path, on a pond or a small waterfall...
2. The medieval garden of Saint-Sulpice-de-Royan
At the foot of the Romanesque church, this 800m2 garden invites us to travel back in time, to the heart of the Middle Ages. Organized in 8 "courtyards" (raised square flowerbeds delimited by plessis), 200 plants of yesteryear are grown there. There is a vegetable garden, herbs, a herb garden (medicinal), signature and toxic plants, textiles and dyes or even cosmetics, often forgotten.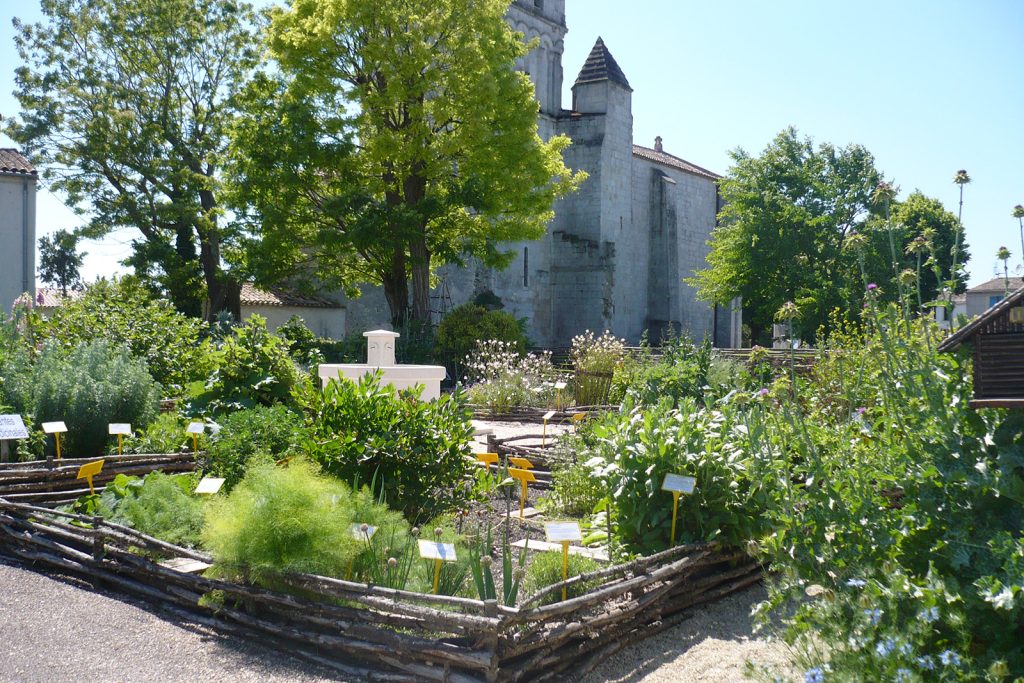 3. The Blue Fountains of Beaulon Castle
About ten kilometers from Mortagne-sur-Gironde, let yourself be enchanted by this park with colorful massifs, labeled "Remarkable Garden". Composed of rare and centuries-old species, the garden takes shape over 13 ha, first in the French style then in the English style around its mysterious deep blue natural springs. Dating from the 1987th century, the Château de Beaulon has been protected as a Historic Monument since XNUMX.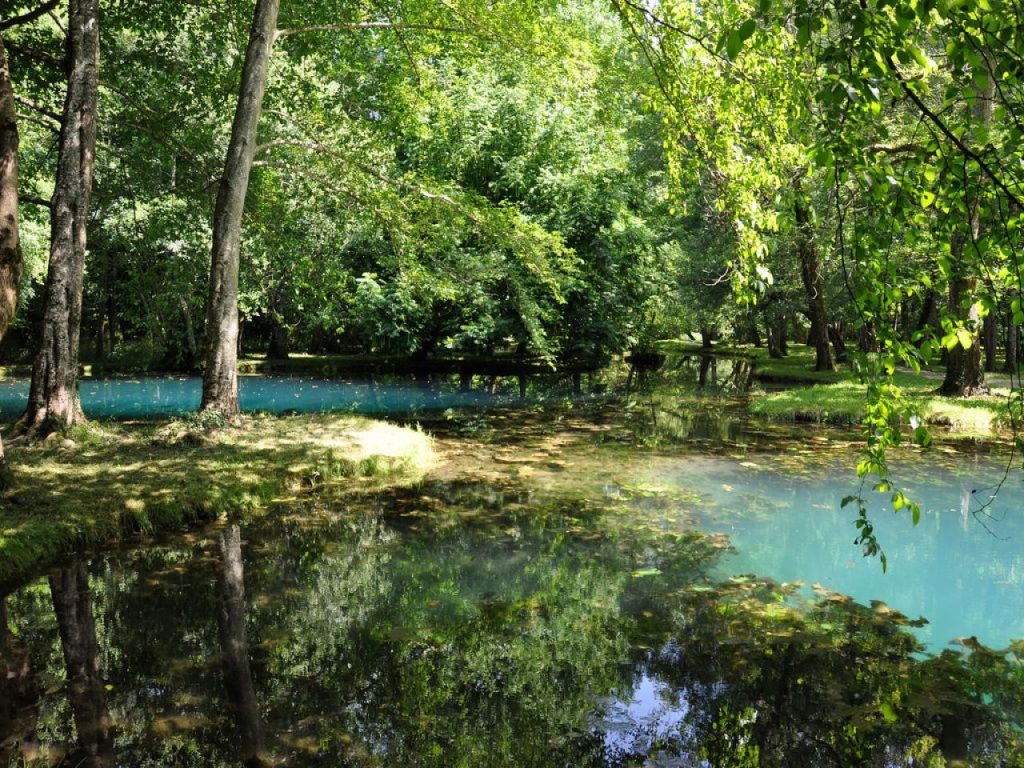 ---
Relax in our public parks
Close to beaches, we enjoy the parks in the heart of cities. It is the ideal setting for taking a breath of fresh air for a picnic or a snack. We settle in the shade of the trees or we walk around the lakes. We then contemplate all the biodiversity of these natural spaces.
01
Emile Zola park in Royan
Located in the residential district of Le Parc, it houses a mini-golf course and a Basque pelota court. On its outskirts, you can admire the architecture of the villas of the 50s alongside that of the Belle-Époque.
02
Raymond Vignes leisure park in Saint-Palais-sur-Mer
Located 2 steps from the Bureau beach, it has an arboretum and a lake where it is possible to practice fishing (according to the regulations in force).
03
City Hall Park in Vaux-sur-Mer
In the heart of the city, it benefits from several bodies of water – lakes and ponds – connected to each other, perfect for fishing carp, perch and roach (according to the regulations in force).
---
Did you know ? What is the "Remarkable Garden" label?
Le "Remarkable Garden" label distinguishes parks and gardens that are of historical, cultural, botanical or aesthetic interest. Since 2004, the Ministry of Culture has awarded the label for a period of 5 years. To obtain this label, gardens, public or private, must meet quality criteria, such as being open at least 40 days a year and 6 hours a day. The owners also agree to participate in one of the national operations: Meet at the gardens ou European Heritage Days.
Upcoming meetings at the gardens: Friday 3, Saturday 4 and Sunday 5 June 2022